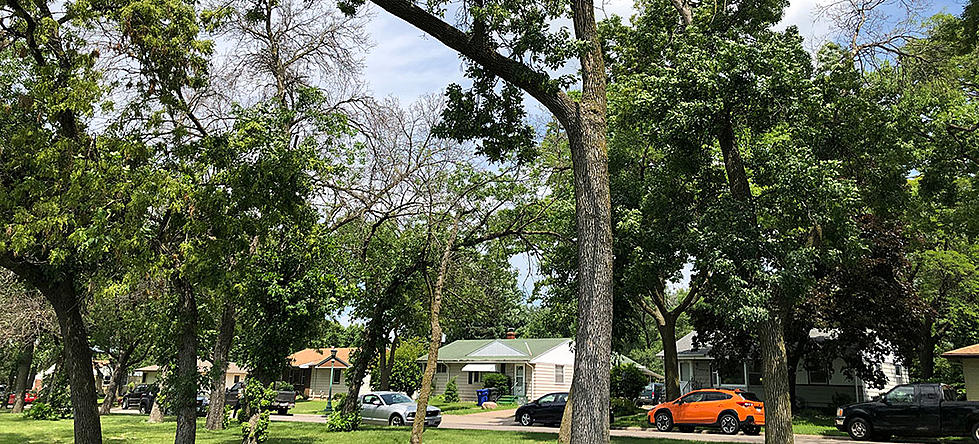 Owatonna Gets Money to Fight Emerald Ash Borer
MN Department of Natural Resources
The City of Owatonna will receive grant money from the Minnesota Department of Natural Resources in the fight against emerald ash borer (EAB). A news release from the DNR says Owatonna will get $50,000 to assist "in conducting tree inventories and removing replacing ash. That amount is part of a total pool of about $1 million dollars.
The Minnesota Department of Agriculture (MDA) reports EAB was first discovered in Steele County last fall. In a news release dated September 4, 2019 on the MDA website, the agency states, "A tree care professional contacted the MDA last week after they noticed several dying ash trees at a site in the city of Medford. MDA staff were able to find live EAB and collect a sample for federal identification. That confirmation came today from USDA."
Emma Schultz, community forest project specialist with the DNR says, "These funds will help front-line communities prepare for EAB. And in areas where the beetle is established, this funding is important to manage ash and diversify urban tree canopies."
Other cities receiving money in addition to Owatonna under the "Preparing for emerald ash borer in community forests" category, include Mankato, New Ulm, Lakeville, and Lake Crystal.
The site reminds people to buy firewood locally and not transport firewood, be aware of the quarantine restrictions, and watch their ash trees for signs of infestation.
A second group of grants for "community forest response tree planting" include Rochester and Winona among others.
."}" data-sheets-userformat="{"2":33554688,"11":4,"28":1}">
KEEP READING: See how animals around the world are responding to COVID-19