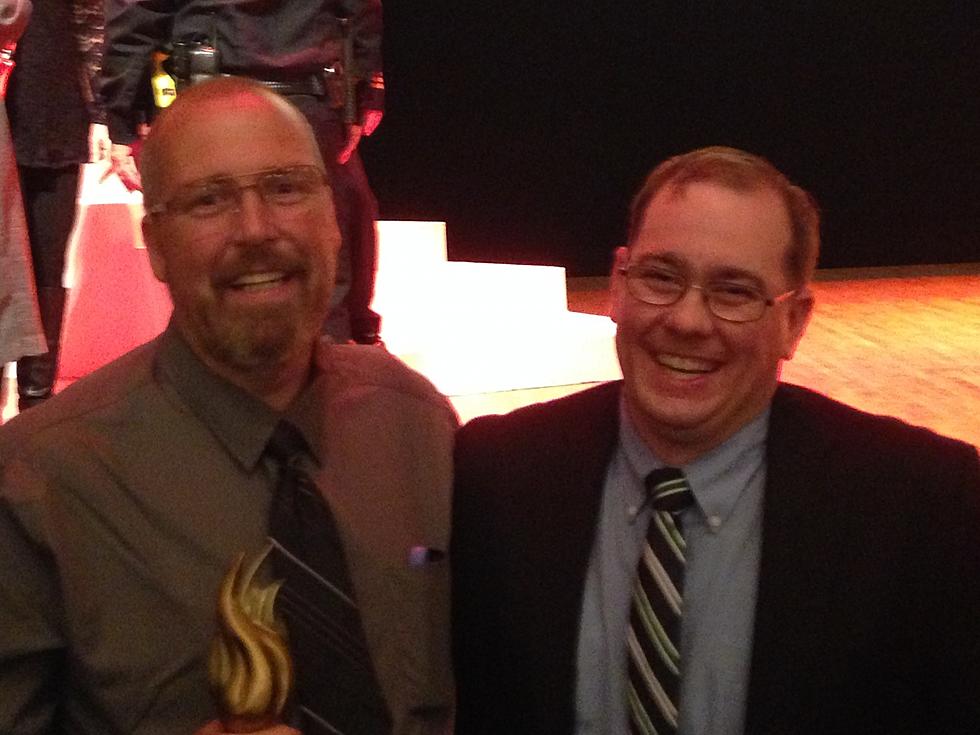 Owatonna Area Special Olympics Planning Goodbye Party for Coach
Roy Koenig, Townsquare Media
The Owatonna Area Special Olympics Teams are losing a great coach this year. Scott Clark has been involved with Special Olympics for a number of years, with his wife Laura, and their three sons. Scott has coached Basketball, Bowling, Softball, Flag Football, and Poly-Hockey. He has also been a coach for Track and Field, and was a member of the management team.
Scott won the Outstanding Coach Award for 2016 from the Minnesota Special Olympics State Office, which, if you know him at all, was long overdue. Scott is a wonderful coach who listens well and is encouraging to all of the athletes, no matter their skill level.
Scott and his family are moving to Northern MN, to be closer to family, and our loss will be their gain. We are hoping to be able to see Scott at State Games as he plans on being involved up there. We wish him and his family all the best.
If you would like to say good bye and good luck to the Clark family, come to Sparetime Entertainment Center on Sunday, March 25th, from 1 pm to 4 pm for an Open House. There will be food and conversation, as well as bowling (paid on your own).
Thank you, Scott, for being such a great coach and role model for our athletes.