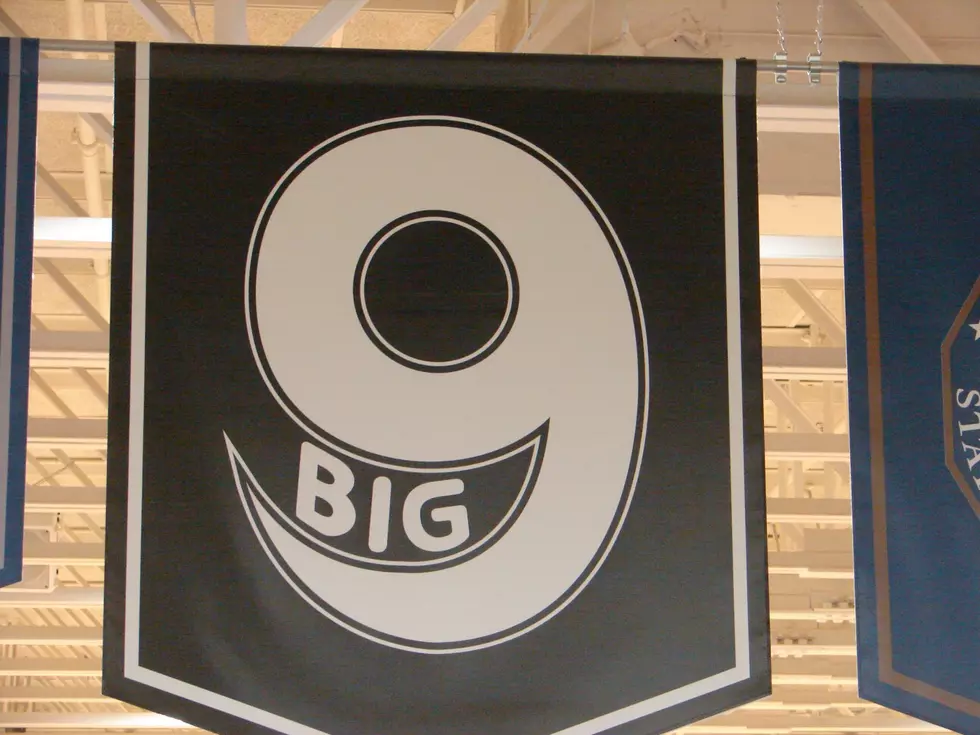 Northfield Gains Upper Hand Over Owatonna in Big Nine Races
Roy Koenig, Townsquare Media
Thursday was "Big Nine Conference Showdown Day" between Owatonna and Northfield. The schools met in wrestling and girls and boys hockey. The Raiders came away with wins in wrestling and boys hockey. While Owatonna girls hockey got a 2-2 tie on the road, the Raiders can feel good about scoring late in regulation to force the overtime.
In wrestling, Northfield pinned the Huskies 55-18. It's Owatonna's second loss of the conference schedule. The Raiders, Faribault and Albert Lea are all unbeaten in Big Nine action. OHS shared the conference title last winter with Northfield and the Falcons.
Owatonna wrestles at Zumbrota-Mazeppa Saturday, January 15. They face Centennial at approximately 11:30 am and the Cougars at about 1 pm. Hear the matches on AM 1390 KRFO, 94.7 FM and the app.
The girls hockey result (2-2 tie) leaves each team without a loss in a Big Nine game. The teams meet again in early February in Owatonna. OHS hosts a cancer fundraising event Saturday with Gentry Academy at Four Seasons. JV game is set for 11 am with the varsity at 1 pm.
Northfield beat OHS in boys hockey 6-2 on Dudley Otto Rink at Four Seasons Centre. Northfield and Rochester Mayo are unbeaten in conference games. Defending league champ Mankato East leads the conference standings currently, based on points.
Owatonna boys basketball goes to LaCrosse, WI Saturday for a showcase event and will play Catholic Memorial, a top-five ranked team, at 7:30 pm.
OHS dance competes at Lakeville South Saturday.
A girls basketball showcase at Kasson-Mantorville High School Saturday includes NRHEG against PEM at 10 am and Medford versus Waseca at 3:15 pm.
Prep scoreboard for Thursday, January 13
Boys basketball
LeSueur-Henderson, 87, Medford 69
NRHEG 64, Tri-City United 46
Triton 69, Dover-Eyota 52
Girls basketball
Triton 38, Kenyon-Wanamingo 30
Wrestling
Medford 38, NRHEG 36
Enter your number to get our free mobile app
10 Red Flag Things People Say About Rochester and Minnesota
The red flag trend, where people say or believe something questionable, is taking social media by storm, so here are 10 huge red flags about Rochester and Minnesota!
What Do I Do If I Lose My COVID-19 Vaccination Card?
When you get your COVID-19 vaccine, you're handed a card that details the date, manufacturer variety, and location of your dose. If you're getting one of the two-dose vaccines (Pfizer or Moderna), you'll need that card to coordinate your second and final dose. But even with the one-dose Johnson & Johnson vaccine and even after getting the second shot, you'll need to keep that card in a safe place.
While nationwide vaccine mandates aren't a thing at the present time, there are a variety of times you might need that card even after completing the vaccine process. Many schools (primary, secondary, and higher education) are requiring the COVID-19 vaccine similar to other vaccinations. Additionally, some entertainment venues and mass transportation are requiring either proof of a negative COVID test or the vaccine card.
List of the Best Desserts in Rochester, Minnesota
WARNING: you may want to throw a bib on or have a Kleenex ready to catch the drool because some of these desserts sound magical.