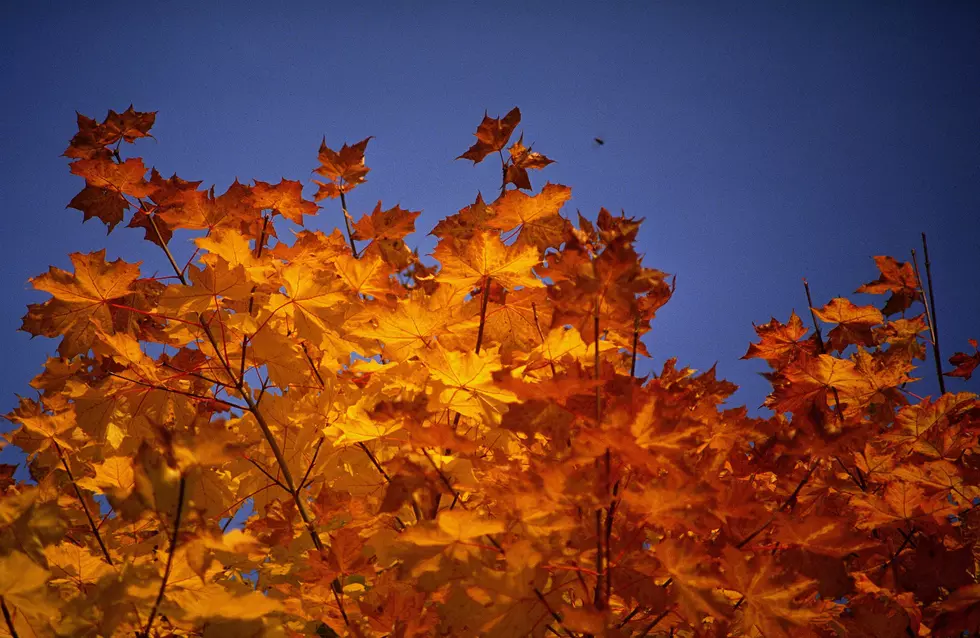 North Shore Tops for Fall Leaf Lovers
Goodshoot/ThinkStock
Minnesota's North Shore has been named as one of the best places in America for lovers of fall colors.
The team at Thrillist has included the North Shore among other U.S. top spots like Aspen, Colorado, The Great Smoky Mountains, Denali National Park in Alaska, and The Ozarks.
You can see the full list of America's fall color hot spots HERE.
According to the Minnesota Department of Natural Resources, fall colors generally peak along Minnesota's North Shore of Lake Superior from mid-September to early October, which is basically right now.
Enter your number to get our free mobile app
Having said that, the current DNR fall color update map seems to show that things look like they're really starting to take off up there.
Although most of the state is still far from 'peak' levels, many Minnesotans are reporting pockets of brilliant displays -- leading some experts to believe that this could be a beautiful season for fall leaf lovers.
You can access the State of Minnesota's fall color finder HERE.
Minnesota is literally fun of amazing spots to chase down fall leaves. In addition to the North Shore, the Mississippi bluffs area in Southeastern Minnesota is also spectacular. You can add anywhere along the St. Croix River between Minnesota and Wisconsin to the list. South Central Minnesota is also spectacular around Northfield -- and if you've never been to Nerstrand Big Woods State Park in the fall, you're missing out.
Seriously, what part of Minnesota isn't spectacular in the fall? I don't think there's a good answer to that question.
Pete Hanson is on 98.1 Minnesota's New Country weekday mornings from 5:30 to 10:00.
8 Reasons Halloween Should Still Happen in Central Minnesota