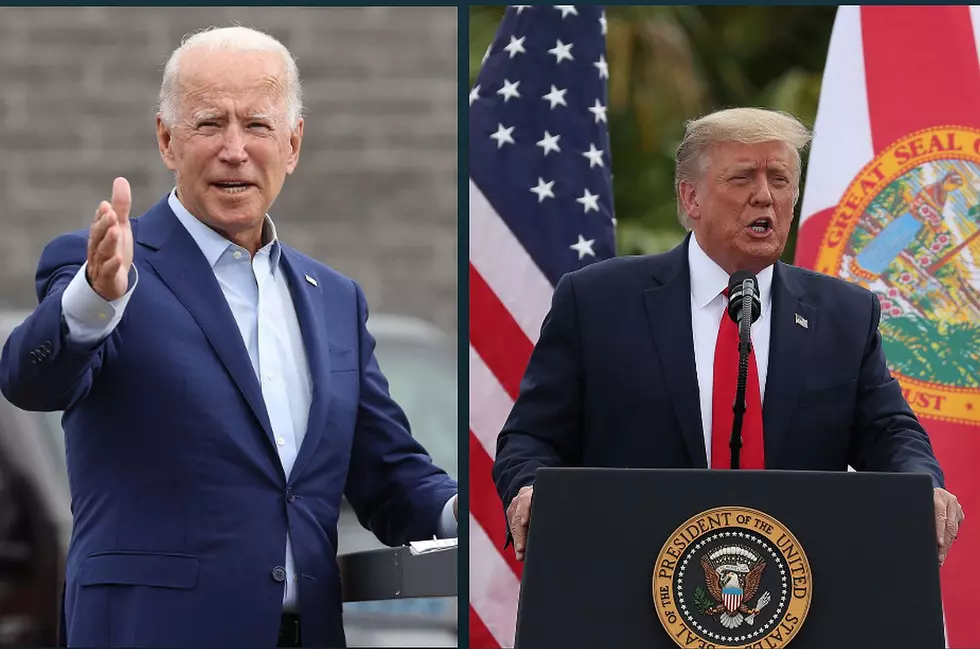 New Minnesota Poll Finds Biden Still Leads But Trump Narrows Gap
Getty Images
Enter your number to get our free mobile app
St Paul (KROC AM News) - A new presidential preference poll of Minnesota voters shows Joe Biden still leading Pres. Trump but the gap has narrowed.
The latest KSTP/SurveyUSA poll shows Biden leading Trump 47% to 40% with 10% undecided. A poll conducted a month ago gave Biden a 9-point lead.
The poll shows Biden favored by women 51% to 34% while Trump has a 46% to 42% lead among male voters.
As in an earlier poll, Biden is favored in the Twin Cities and southern Minnesota while Trump leads in the Iron Range and western and rural areas of the state.
This poll also found 16% of respondents have already voted.
The poll involved 929 "likely" voters around the state.
STOP: 8 Things to NOT do in Minnesota