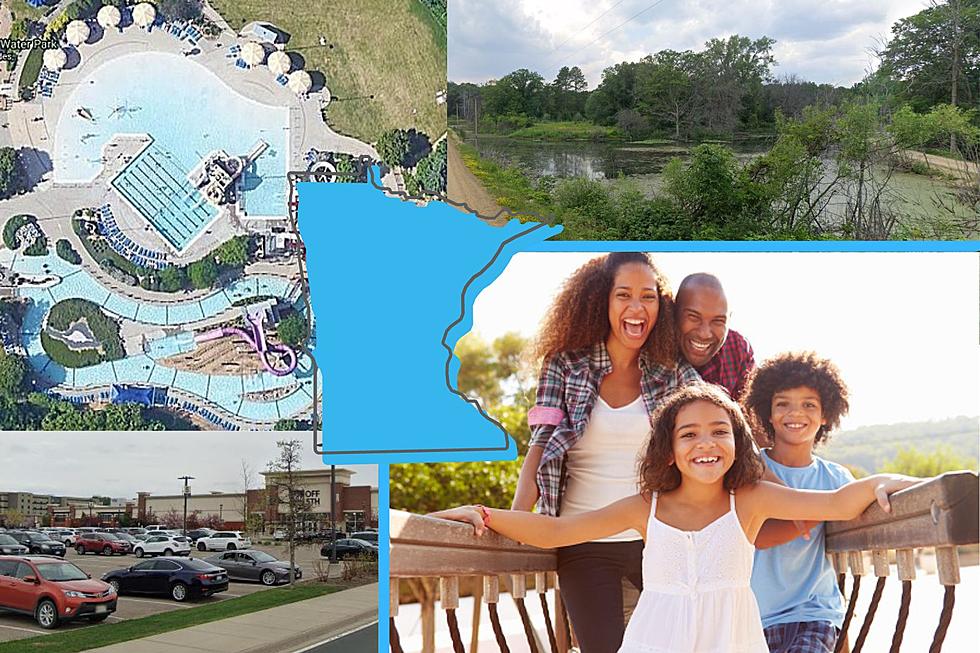 My Minnesota Hometown is One of the Best Places in the Country for Families
Google Maps, Thinkstock
I'm very proud of this! Fortune just recently released their 2023 list of the best places for families to live in the entire country and my hometown here in Minnesota made the list. And it's the only Minnesota town on the list.
Fortune's 2023 Best Places for Families to Live
According to Fortune, they evaluated about 1,900 cities, towns, suburbs, exurbs, villages, and townships and each had about 20,000 residents or more.
They looked at the following metrics to determine which towns are the 50 best for families: education, aging resources, general wellness, financial health, and livability.
We won't go through all 50 towns or we'd be here forever. But here are the top 10 best towns for families:
10. Fitchburg, WI
9. Greenburgh, NY
8. Wellington, FL
7. Eastvale, CA
6. Olathe, KS
5. Middletown, DE
4. Tualatin, OR
3. Silver Spring, MD
2. Portsmouth, NH
1. Cambridge, MA
Nope, the Minnesota town isn't on the list, but it did come in at number 11!
Minnesota's Best Town for Families
According to Fortune's study, Eagan, Minnesota is the best Minnesota town for families. Eagan came in just behind the top 10 at the number 11 best town for families in the entire country.
Let's round out the rest of the top 20 while we're here:
11. Eagan, MN
12. Round Rock, TX
13. West Chester Township, OH
14. Lee's Summit, MO
15. Portland, ME
16. Kapolei, HI
17. Iowa City, IA
18. Alexandria, VA
19. Peachtree Corners, GA
20. Concord, NC
While considering good places to raise a family, you'd also likely look at the places that are most dangerous. Keep scrolling for the most dangerous towns in Minnesota.
25 Most Dangerous Towns in Minnesota
Using
data from the FBI
from 2019, I accumulated a list of the 25 most dangerous cities/towns around Minnesota. Some of them on the list make sense, but a few may surprise you.