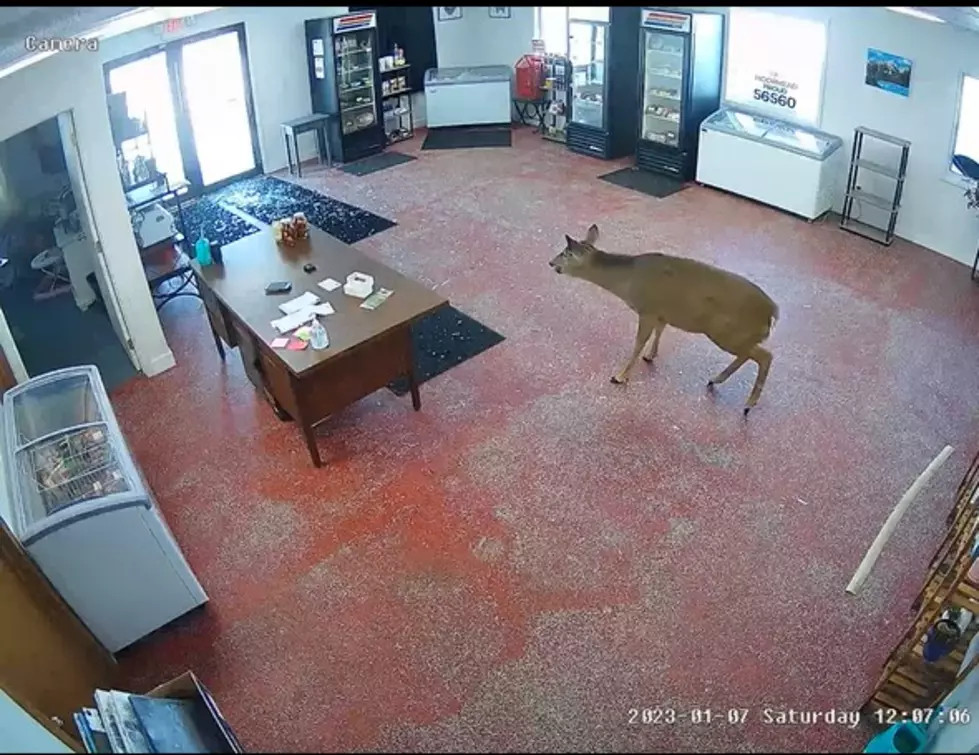 Watch: Deer Breaks Into Minnesota Butcher Shop
Photo: She Said Butcher Shop Facebook Page
The 'She Said Butcher Shop' in Moorehead Minnesota is proudly one of the only female-owned butcher shops in the area, now has another reason for some bragging rights, a female deer decided to take a peek in the store on Saturday. But she did not wait for someone to open the door, instead, she barreled right through the glass door.
When you watch the video it shows just how tough deer are, she blasts through a fairly thick glass door, slides across the floor, finally gets her bearings, and then the poor thing flings her body against a closed window a few times.
Can you imagine if someone had been in the store at the time, the deer might have run into them because they were in a sheer panic? Of all the places to run into a butcher shop, really/ The owner posted on their Facebook page that the deer caused quite a bit of damage on her way in and out of the store but she was hoping they would be back open today.
She Said Butcher Shop had a statement on Facebook:
This was truly an ordeal and I am really not sure who was more scared at the time me or the deer, but it was a pretty terrifying experience overall. Other than a smashed door, a hole in the wall and a few broken plants, everything else came out unscathed and I am thankful because it could have been so much worse, not only with damages but potentially could have seriously hurt someone. I hope that the deer is ok and back telling the story to her friends about the crazy experience she had today escaping the butcher. Wow! What a day.
7 Things To Have In Your Outdoor Survival Kit
Tips For Shopping For A Camper
Buying a camper can be a big step! They are an expensive purchase and there are a lot of things to consider when purchasing a camper. There are so many options and things to look for.