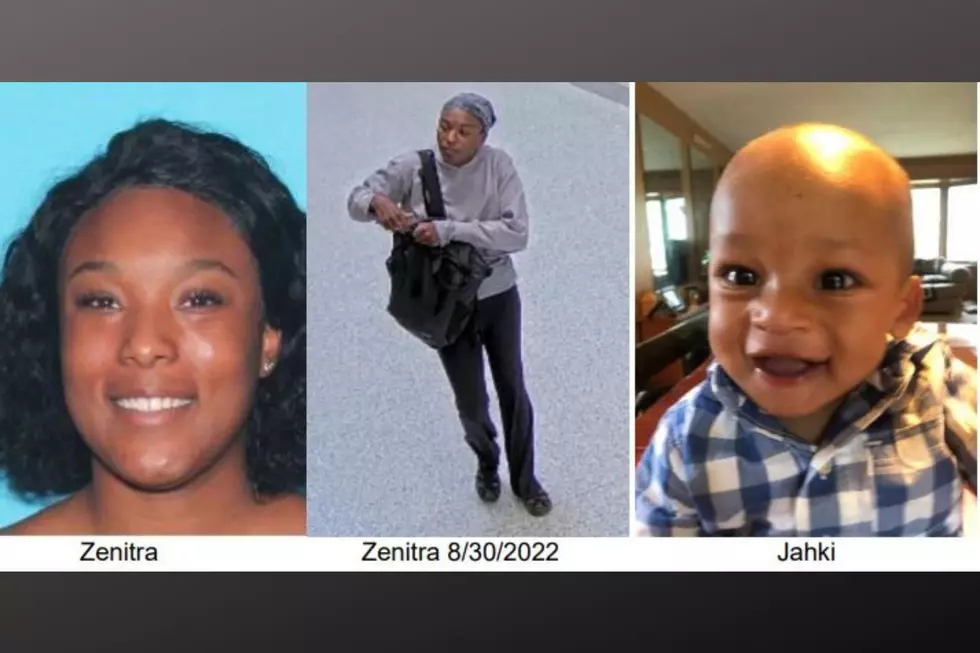 Missing Minnesota Infant Found in Western Wisconsin
Minnesota BCA
Shakopee, MN (KROC-AM News) - There was a happy ending early this morning to the search for a missing Minnesota infant.
The Minnesota Bureau of Criminal Apprehension canceled a statewide missing person alert for 9-month-old Jahki Forrester after the Scott County Sheriff's Office notified the BCA that the baby and his non-custodial mother have been found. Sheriff Luke Hennen says 26-year-old Zenitra Lee and her child were located around 5 AM by the Pierce County Sheriff's Office across the Mississippi River from Red Wing in Hager City, Wisconsin.
The sheriff says little Jahki was unharmed and is safe. His mother is currently awaiting extradition to Minnesota.
"This matter is still under investigation, and we know that people have a lot of questions about this incident," said Sheriff Luke Hennen. "Many of these questions will be addressed in the charging documents."
The BCA issued the statewide missing person alert for the child yesterday after he was abducted from the Scott County Government Center where he was in protective custody. Authorities almost immediately identified his mother as a suspect because she was reportedly seen in the Scott County complex around the time the infant went missing.
HAVE YOU SEEN ME? 28 Kids Missing From Minnesota
As of April 7, 2021, there are 28 children missing from across Minnesota and have still not been found, according to the
National Center for Missing and Exploited Children
. If you have seen any of them, or have any information on their whereabouts, please don't hesitate to call 911 or you can call the National Center at 1-800-843-5678 (1-800-THE-LOST).