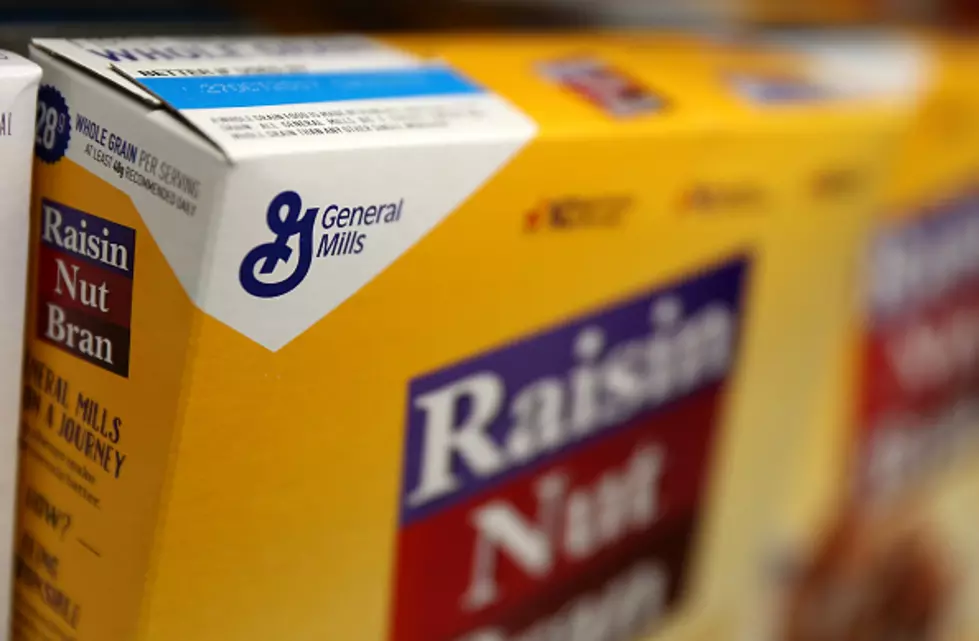 Minnesota's Favorite Cereal Maker is Raising Their Prices in 2022
Getty Images
One famous Minnesota company plans to raise its prices in mid-January, making breakfast a bit more expensive for consumers.
General Mills, headquartered in Minneapolis, has decided to implement a 20% price increase on some of its beloved items, starting in 2022. That increase is pretty unnerving, especially for families strapped for cash. 
The adored company owns numerous brands, including Annie's, Progresso, Yoplait, Fruit Roll-Ups, Betty Crocker, Pillsbury, Cheerios, Cinnamon Toast Crunch, Lucky Charm's, Wheaties, Reese's Puffs, Trix, and more.
The company wrote in a letter responding to higher material and labor costs saying:
"The current operating environment is as dynamic as we've experienced in at least a decade, resulting in significant input cost inflation, labor shortages, and challenges servicing the business."
This isn't the first instance the country has heard of rising prices.
According to a story by New York CNN Business, General Mills is joining Tyson, Kraft Heinz, Mondelez, Procter & Gamble, Kimberly Clark and others in the price hike frenzy.
As much as I hate to admit it, I think grocery prices will continue to rise in the upcoming year. IRI, a market research firm, predicts that inflation on food, beverage, and household basics will reach 8% in the first half of 2022. According to the CNN article, IRI tracks prices, point-of-sale, volume data, promotions, and trends at big-box stores, wholesale clubs, supermarkets, pharmacies, and other consumer channels.
Unfountanely, the people who will suffer the most are the ones that live in low-income families. 
Thankfully, some wholesalers plan to absorb some of the rising prices, with Walmart being one of them.
Check Out What $2.3 Million Can Buy You in Rochester, Minnesota (Hint - it has a tennis court!)
You may not be able to afford it but I highly suggest adding this Rochester, Minnesota house to your wish list! It just went on the market and had a huge 2,600 addition designed that has helped bring the square footage of this home to 5,926. It features 6 bedrooms, 8 bathrooms, and has a kitchen that will make your jaw drop! Basketball court, tennis court, and a whole bunch of fireplaces make this home in Pill Hill one of the most desirable places to live.
You can see the full listing for 835 8th Ave SW by Melissa Niichel at Edina Realty, Inc.
here.