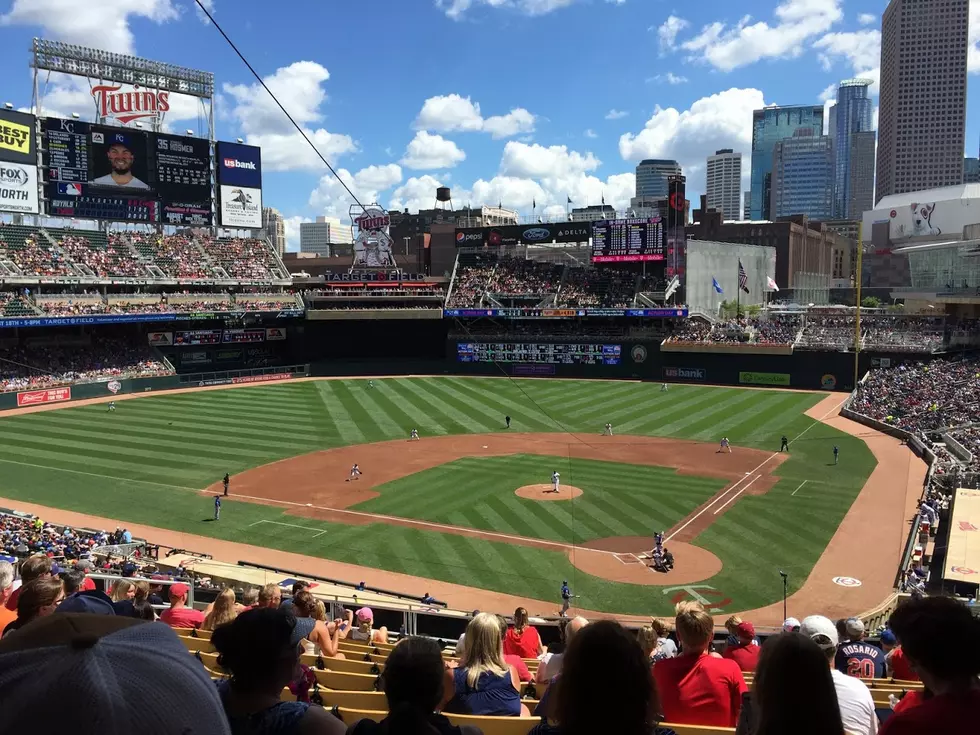 Minnesota Twins Having Another Sale on Tickets for June Home Games
CSJ/TSM-Rochester
The Twins had major success with their $5 ticket sale for their May home games, and now they're doing it again! Sort of.
For the remaining June home games, the Twins are selling gate admission (so you won't get a seat with this ticket) for $15. Wait, that doesn't sound like a very good deal compared to the $5 tickets last month!
But wait, with this $15 ticket you also get a $10 voucher for food and/or drinks. And yes, you can use the voucher on alcohol. So it's pretty much like buying a $5 ticket!
The only issue is that the Twins don't have very many home games this month. Here are the home games that you can get this $15 ticket deal for:
Tuesday, June 11th - 7:10 PM
Thursday, June 13th - 12:10 PM
Tuesday, June 25th - 7:10 PM
Thursday, June 27th - 12:10 PM
So if you can swing a Tuesday or Thursday game this is a great deal to snag!
Hang out with Carly Ross on The Mighty 920 KDHL weekdays 1-5pm!