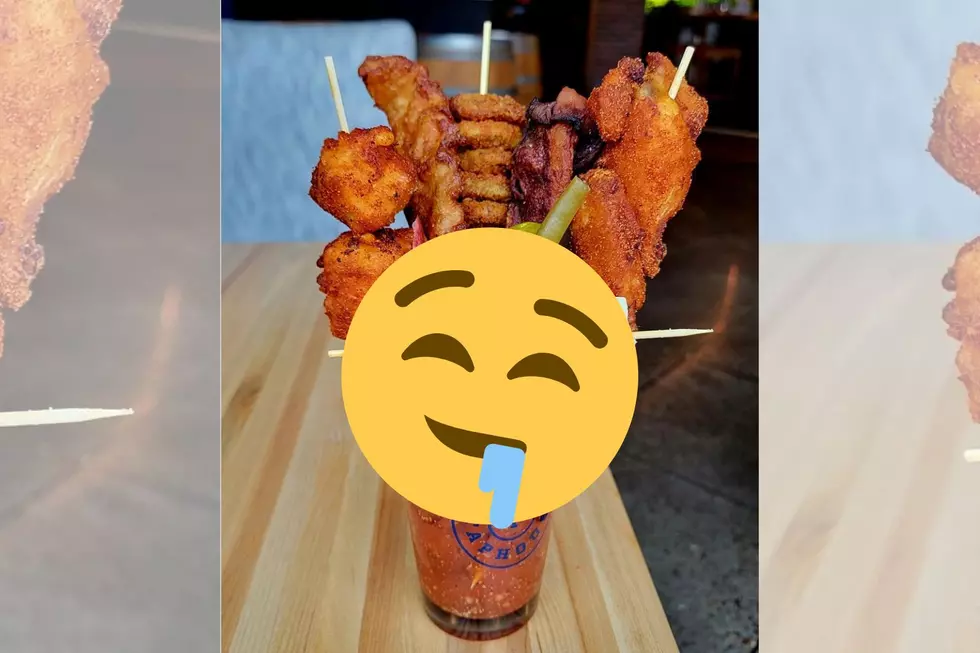 Minnesota Restaurant Has the Most Insane, Limited-Time Bloody Mary
Northern Tap House - Plymouth via Facebook
People who love their bloody marys really LOVE their bloody marys. And bloody marys can be so versatile with how you make them. There are different levels of spice, you can add so many different toppings to it. And there's one restaurant in Minnesota where their bloody mary topping game is on point.
I, personally, haven't found a bloody that I like. I know, those of you that love a good bloody mary are very sad right now. I also haven't had very many bloody marys in my life and I want to like them so badly solely because I love all of the toppings you can put on it! Because I'm here for the toppings this bloody mary I'm going to tell you about may be the one that makes me a fan.
The Craziest Bloody Mary in Minnesota
This crazy bloody mary is available in Plymouth. It's at Northern Tap House but only for the month of February, so if you're interested make plans to get to Plymouth soon. This drink... oof, you have to eat a meal before you can get to the drink! Here's what's in it:
Nashville hot cheese curds
Deep fried bacon
Fried pickles
Brown sugar bacon
Dry rub chicken wings
Northern Tap House's "classic bloody skewer", which appears to have cheese, an olive, a green bean, a pickle, celery, and one other thing I can't quite make out.
Also, the drink itself is made with bacon-washed Grey Duck vodka, smoked BBQ bloody mix, and a dry rub rim.
So yeah, that's a lot of food! But like I said earlier, that's why I want to like bloody marys because it's more of an experience than any other drink.
If you try this, shoot me a message on our app and let me know how it is!
Stay the Night at a Pizza Farm Just 60 Miles from Rochester
There's an adorable, 16-acre farm in Cochrane, WI, called Suncrest Gardens. It's a pizza farm complete with an Airbnb that you can spend the night in.