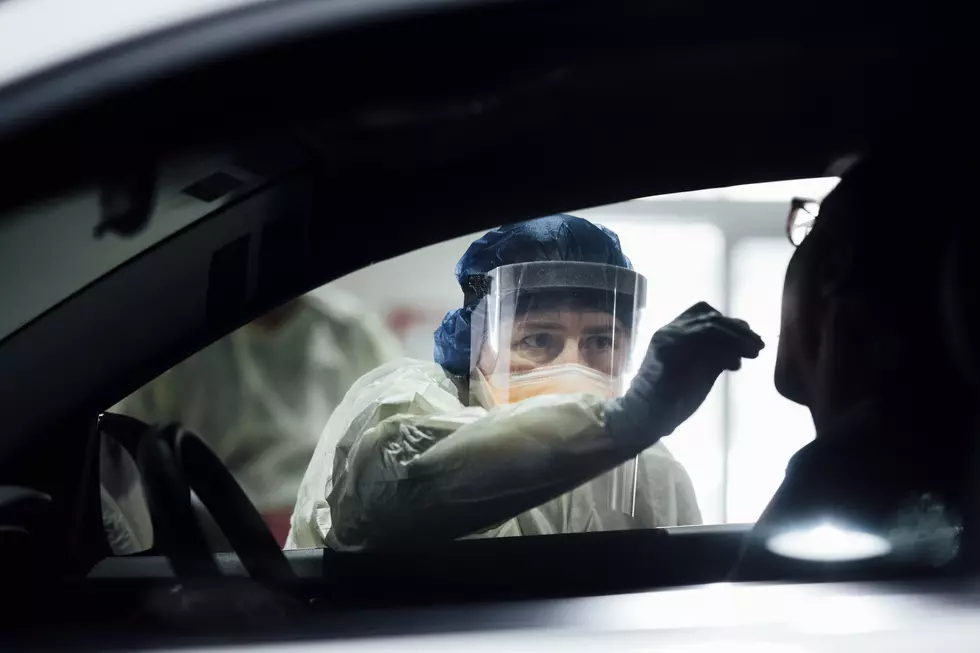 Minnesota Ranked 49th Overall For COVID-19 Vulnerability
(Photo by Rohan Thomson/Getty Images)
COVID-19 has affected many people and the way we operate our daily lives. When you hear about Vulnerability to COVID-19, it doesn't only mean medically. It also means those who lack adequate living conditions and financial.
Wallet Hub conducted a study to find out which state was the most vulnerable across the three fields of, Medically, Housing, and Financially Vulnerable. Wallet Hub compared the 50 States and the District of Colombia to get their results.
Overall, Minnesota is ranked 49th. For Medically vulnerable Minnesota ranked 47th, Housing ranked 38th and for Financially is ranked 50th. The #1 overall vulnerable State is West Virginia while the lowest ranked State was Utah. Below is the full breakdown of the results! To see the Methodology of the study, you can click here! 
States with the Most Vulnerable Populations to COVID-19
| Overall Rank | State | Total Score | 'Medical Vulnerability' Rank | 'Housing Vulnerability' Rank | 'Financial Vulnerability' Rank |
| --- | --- | --- | --- | --- | --- |
| 1 | West Virginia | 72.32 | 1 | 23 | 8 |
| 2 | Louisiana | 65.31 | 5 | 30 | 1 |
| 3 | Mississippi | 64.66 | 6 | 12 | 2 |
| 4 | Arkansas | 63.12 | 4 | 5 | 15 |
| 5 | Alabama | 62.94 | 3 | 20 | 9 |
| 6 | Kentucky | 61.37 | 2 | 26 | 16 |
| 7 | Florida | 60.50 | 8 | 13 | 3 |
| 8 | Tennessee | 58.10 | 7 | 22 | 5 |
| 9 | South Carolina | 55.82 | 9 | 16 | 11 |
| 10 | Georgia | 55.50 | 11 | 17 | 4 |
| 11 | North Carolina | 51.59 | 14 | 28 | 6 |
| 12 | New Mexico | 50.86 | 24 | 3 | 10 |
| 13 | Oklahoma | 50.82 | 15 | 18 | 14 |
| 14 | Delaware | 49.42 | 10 | 43 | 24 |
| 15 | Texas | 49.21 | 17 | 15 | 12 |
| 16 | Indiana | 48.18 | 12 | 49 | 13 |
| 17 | Arizona | 47.33 | 25 | 10 | 7 |
| 18 | Nevada | 47.11 | 18 | 11 | 26 |
| 19 | Missouri | 45.65 | 22 | 21 | 20 |
| 20 | Michigan | 45.44 | 13 | 47 | 31 |
| 21 | Ohio | 45.03 | 16 | 36 | 29 |
| 22 | Maine | 44.69 | 21 | 24 | 27 |
| 23 | Oregon | 44.61 | 27 | 2 | 35 |
| 24 | Maryland | 42.62 | 20 | 44 | 28 |
| 25 | Kansas | 41.76 | 23 | 29 | 33 |
| 26 | Pennsylvania | 41.75 | 19 | 33 | 38 |
| 27 | New York | 40.48 | 26 | 48 | 17 |
| 28 | California | 40.13 | 41 | 4 | 19 |
| 29 | District of Columbia | 39.50 | 28 | 51 | 18 |
| 30 | Virginia | 39.11 | 29 | 42 | 23 |
| 31 | South Dakota | 38.39 | 37 | 14 | 30 |
| 32 | New Hampshire | 37.93 | 36 | 35 | 21 |
| 33 | Hawaii | 37.25 | 38 | 1 | 47 |
| 34 | Rhode Island | 36.39 | 31 | 50 | 22 |
| 35 | Alaska | 36.21 | 45 | 7 | 25 |
| 36 | Illinois | 36.01 | 33 | 40 | 32 |
| 37 | Idaho | 35.44 | 44 | 9 | 34 |
| 38 | North Dakota | 35.28 | 30 | 37 | 43 |
| 39 | Nebraska | 34.81 | 32 | 41 | 36 |
| 40 | New Jersey | 34.80 | 35 | 32 | 40 |
| 41 | Washington | 34.13 | 42 | 6 | 44 |
| 42 | Wisconsin | 32.70 | 39 | 34 | 37 |
| 43 | Wyoming | 31.97 | 48 | 19 | 39 |
| 44 | Connecticut | 31.22 | 40 | 31 | 42 |
| 45 | Iowa | 30.83 | 34 | 39 | 51 |
| 46 | Montana | 30.52 | 49 | 8 | 45 |
| 47 | Vermont | 29.85 | 46 | 27 | 46 |
| 48 | Massachusetts | 27.67 | 43 | 45 | 49 |
| 49 | Minnesota | 26.77 | 47 | 38 | 50 |
| 50 | Colorado | 23.33 | 51 | 25 | 41 |
| 51 | Utah | 21.90 | 50 | 46 | 48 |
Enter your number to get our free mobile app
CHECK THIS OUT: 10 Amazing Facts About Mall of America
Wake up with Jarred Becker every weekday morning from 6a-10a on AM 1390 KRFO
Connect with me on Social Media!
Twitter - @Jarred_Becker
Facebook - Jarred Becker