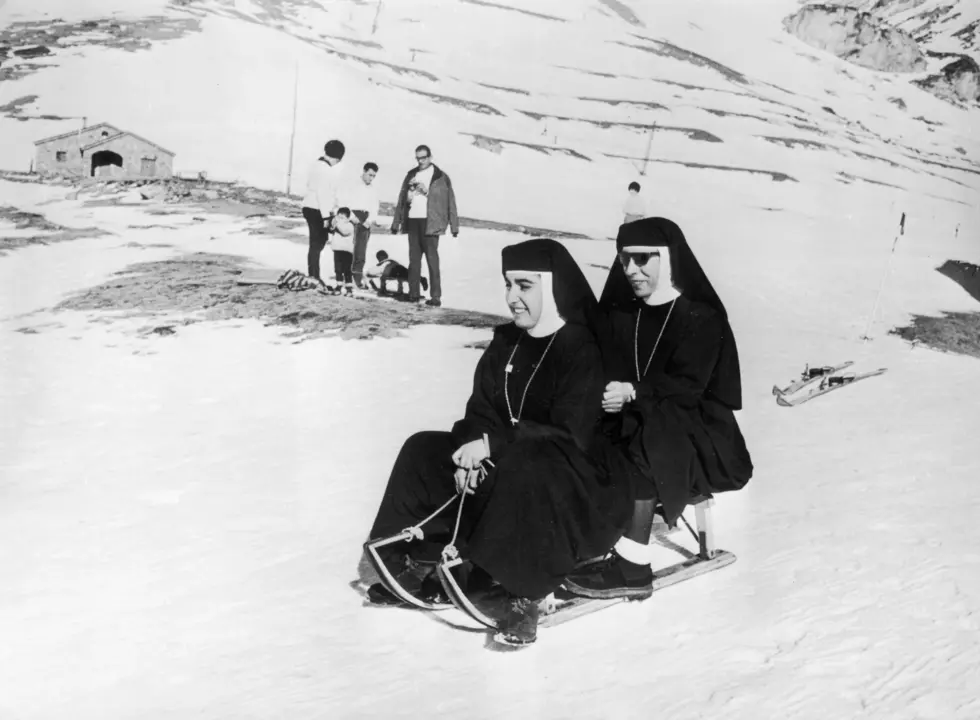 Minnesota Nuns Enjoy a Fun Snow Day Sledding in Mahtomedi
Getty Images
I've been on a kick of consuming wholesome nun content online. The main source of it has been from TikTok, my best friend and I have found ourselves on what is being referred to as "nun-tok" and it is all such wonderful, joy-filled, feel-good content.
The wholesome nun content has spilled over onto Twitter too, as I came across a tweet from Mary Divine, a reporter for the Pioneer Press, detailing some nuns in Mahtomedi, Minnesota enjoying a snow day.
I grew up Catholic and went to a Catholic school for elementary, but I never had a nun as a teacher so I don't know too much about being a sister. Through TikTok, I'm learning so much. I always thought it was a very serious profession, but they like to have fun and do things just like you and me. And what Minnesotan can resist an afternoon sledding when there is fresh snow on the ground?!
In case you need more quality wholesome nun content, here are some of the TikTok's I have really enjoyed lately. You don't need to be religious to enjoy some truly happy content:
Enter your number to get our free mobile app
Cool Guinness World Records set in Minnesota or by Minnesotans