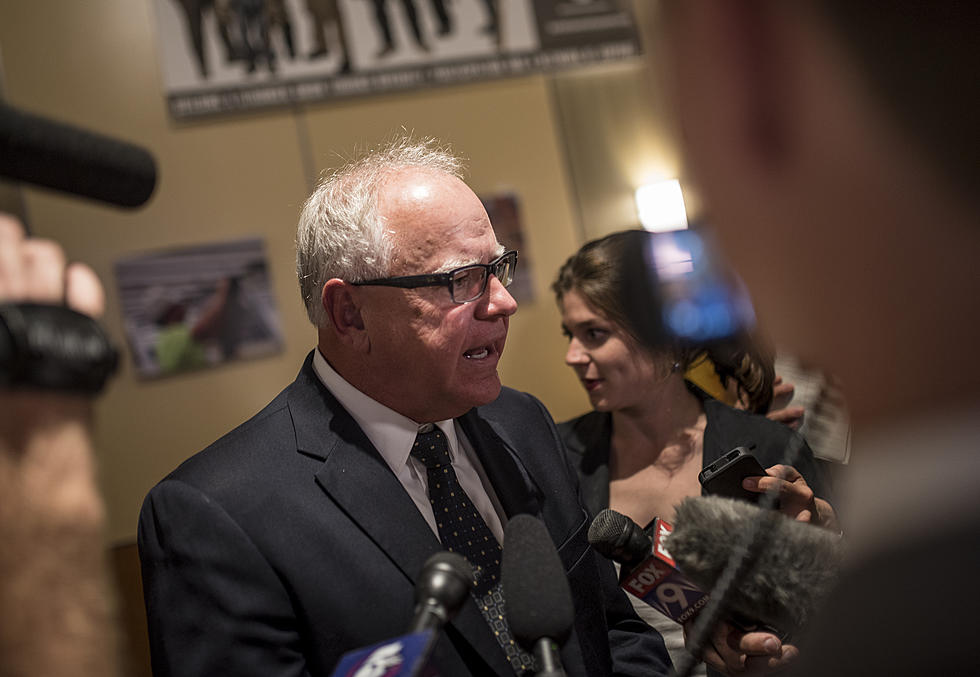 Minnesota Gov. Walz Says He May Have to Close Bars Again
Photo by Stephen Maturen/Getty Images
Hundreds of  COVID-19 cases have been linked to Minnesota bars, now the Governor says he may have to close them again.
Yesterday, Gov. Walz and Health Commissioner Jan Malcolm gave a briefing in which Walz said that he is considering the option of revoking a bar's license or just straight up closing them ALL again if people/businesses can't follow the guidelines.
When asked about the 300+ cases associated with some Mankato and Minneapolis bars, Walz said, "At some point in time, the carrot turns to the stick to stop this type of thing."
Bars are supported to be no more than 50% of normal capacity and there is to be no standing bar service, everyone must be seated and groups must remain at a 6-foot distance. Also, all employees must wear a mask and customers are "strongly urged" to wear one as well.
Most of the 300+ new cases are in younger people that visited one of four Minnesota bars, The 507 and Rounders Sports Bar and Grill in Mankato and The Kollege Klub and Cowboy Jack's located Dinkytown Minneapolis.
So the message is clear, either pay attention to the guidelines or face losing your favorite bar again to a mandated closing by the state.
A handful of states like Texas and California have had to close bars again because of outbreaks associated with them, clearly, this isn't just a local issue. Many young people are hitting the bar after having them closed for so long, but it could come with some disastrous outcomes.