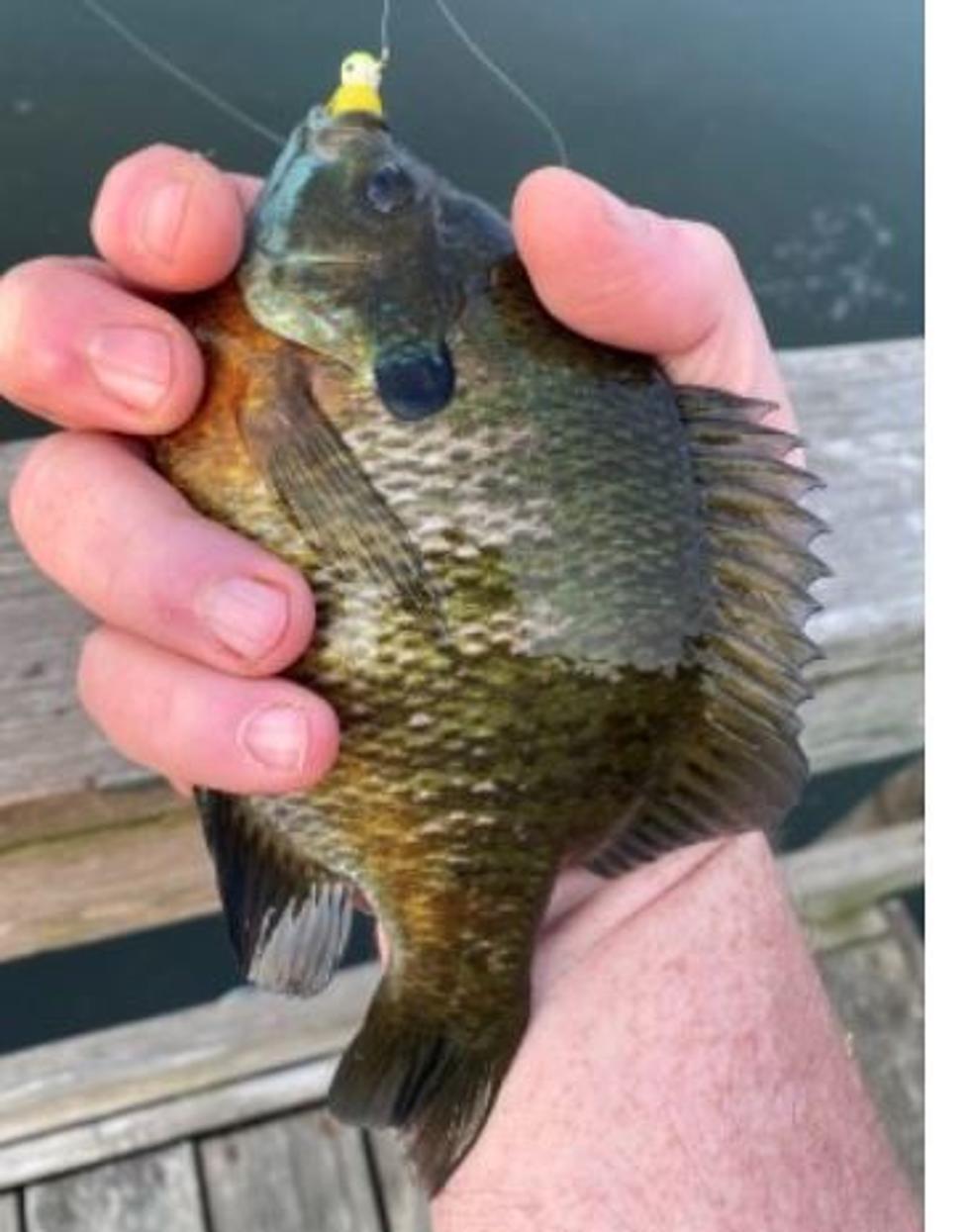 Minnesota DNR Quality Sunfish Initiative
The Minnesota Department of Natural Resources (MnDNR) by popular demand has embarked on a Quality Sunfish Initiative.  Spokesman Dan Ruiter visits with us on the Friday Midday DNR Report and reveals they are just starting phase two of the initiative.
The Quality Sunfish Initiative targets certain lakes to reduce the bag limits.
Ruiter says Minnesota anglers have said they're pleased overall with the number of sunfish they catch but they'd like to see a higher number of large fish.
Ruiter explained Sunfish grow about an inch per year.  A 7 inch sunny is a nice fish and a 10 inch sunny is considered a 'trophy' fish.
To put this in perspective a trophy deer takes 3 years to grow that size.
I checked the Minnesota fishing records which are listed on the MnDNR website and the largest Sunfish Bluegill recorded was 2 pounds 13 ounces on Alice Lake in Hubbard County in 1948. No measurements of length and girth were recorded.
The largest Sunfish Green was 1 pound 4 ounces measuring 10 1/4 inches in length.  Caught in North Arbor Lake, Hennepin County, June 14, 2005.
The largest Sunfish Hybrid (Bluegill x Green Sunfish) 1 pound 12 ounces, measured 11 1/2 inches in length.  Caught July 9, 1994 in the Middle Branch of the Zumbro River in Olmsted County.
The largest Sunfish Pumpkinseed 1 pound 5 ounces, measured 10 inches in length.  It was caught June 6, 1999 on Leech Lake in Cass County.
Ruiter explained, " Large fish are often removed faster than they can be replaced.  Sunfish have unique spawning behavior.  Large males create an incentive for other males to grow equally large and compete for good spawning sites.  When large males are harvested other males have no reason to keep growing and tend to stay smaller."
"Because anglers usually keep the largest sunfish, reducing overall harvest can have noticeable benefits," Ruiter explained.
The only Rice County lake in the first phase of the Quality Sunfish Initiative was Lake Mazaska.  There were 100 Minnesota lakes included in the first phase.
The second phase of the Quality Sunfish Initiative they hope to bring in approximately 50 more lakes for 2022.
Proposed in the KDHL/POWER 96 listening area for 2022 and these are simply proposals currently are:
Rice County, Shields Lake with bag limits set at 5
LeSueur County, Lake Washington, bag limits 10
Blue Earth County, Madison Lake, bag limits 5
Ruiter emphasizes the public is encouraged to weigh in. There are several different ways to do so.
Online through the DNR website
Contacting local DNR Fisheries Office (Waterville)
In-person meeting to be scheduled in the fall
Deadline for input is October 31, 2021
Ruiter also gave an update on angling license sales with 826,112 licenses sold through July 4, 2021.  That's down 6 percent from last year which saw the largest number sold since 2000.
More information can be obtained by listening to the Friday program brought to us each week by the Craig Keller Insurance Agency in Nerstrand and IBEW Union 110 Sportsman's Alliance.
The show airs approximately 12:40 p.m.
Weather and fishing go hand in hand.
KEEP READING: Get answers to 51 of the most frequently asked weather questions...
Are there any fishing ones here?
KEEP READING: See how sports around the world have been impacted by the coronavirus