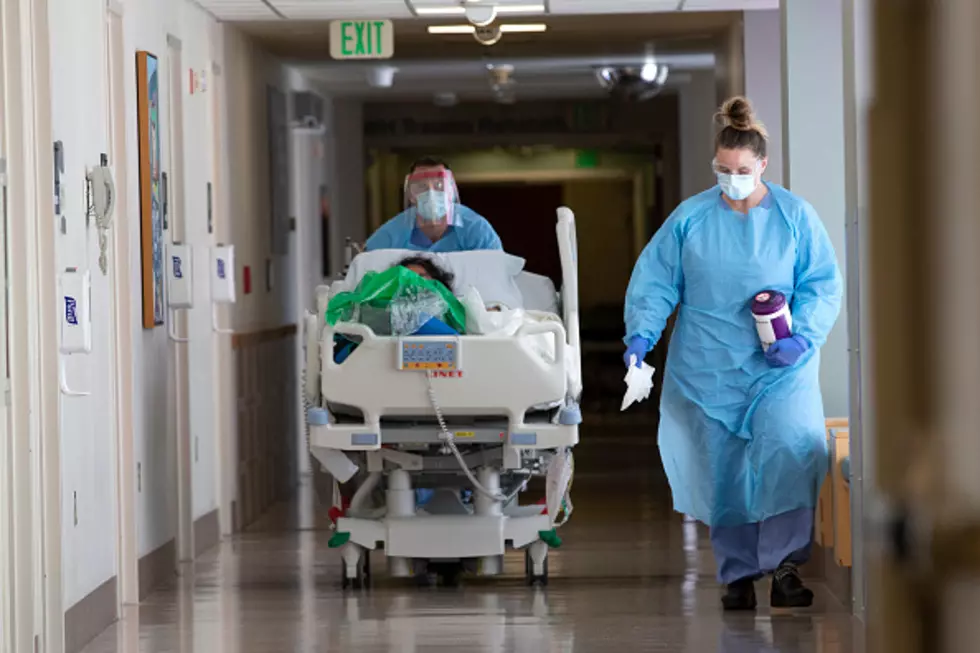 Minnesota COVID Hospitalizations Rise Above 1500
Getty Images
Enter your number to get our free mobile app
St. Paul, MN (KROC-AM News) - COVID-19 hospitalizations in Minnesota rose to new record highs over the weekend.
The latest numbers from the Minnesota Department of Health indicate that over 1500 people were hospitalized due to COVID-19 as of Sunday. 324 of those patients were being treated in intensive care units. Both figures are the highest reported since the beginning of the pandemic.
State officials today reported another 12 coronavirus related deaths throughout Minnesota. The death count from Sunday followed the deadliest week so far of the pandemic and was the lowest single-day COVID-19 death toll in the state since November 2.
Overall, state health officials today reported nearly 7500 new confirmed and probable COVID-19 infections, including 170 new cases in Olmsted County. That is the third highest daily total for the Rochester area but it was only a little over a third of the count of nearly 500 from Saturday.
The testing total from Sunday across Minnesota was approximately 49,200. That works out to a testing positivity rate of just over 15-percent.
KEEP READING: 10 Back-to-School Items Kids Must Have for Distance Learning