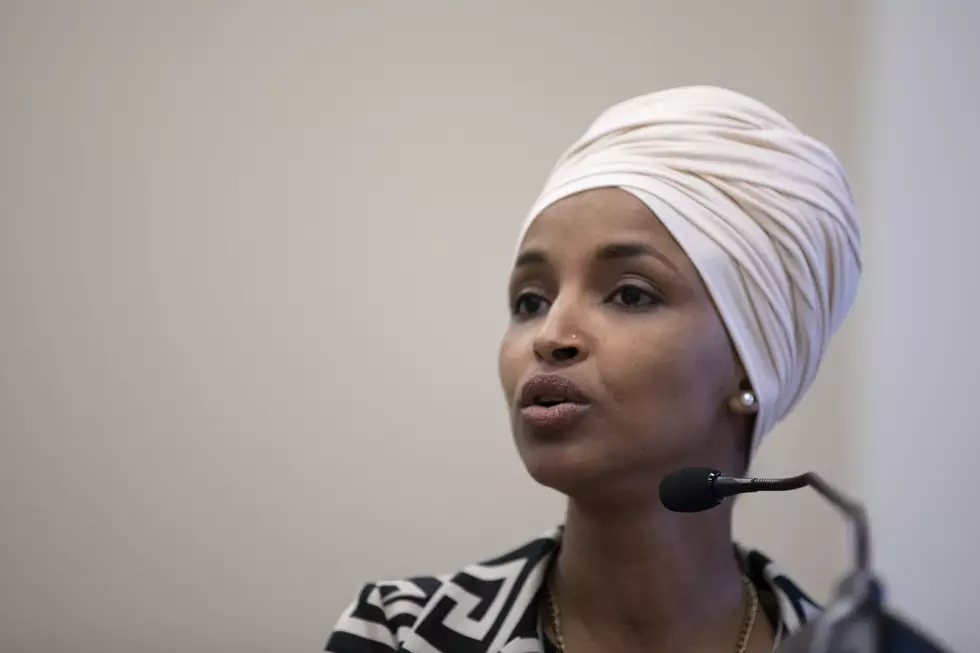 Minnesota Congresswoman Wants $2000 Per Month Covid Checks
(Photo by Tasos Katopodis/Getty Images)
Enter your number to get our free mobile app
Washington (KROC AM News) - Minnesota U.S. Representative Ilhan Omar has sent a letter to President Biden that seeks $2,000 monthly payments to citizens "for the duration of the pandemic."
According to the Democrat's website, "The letter also calls for parity of payments for adults and dependents, and inclusion of all immigrant workers and their families. "
The letter was signed by several other US House members and organizations.
"People across Minnesota and the entire country are suffering. Millions remain out of work and countless more have had their hours cut or income dry up as a result of the pandemic. A one-time payment of $2,000 is simply not enough," said  Omar. "The American people are counting on us to deliver transformative change, and we need to meet the moment by delivering monthly payments of $2,000."
Dear President Biden and Vice President Harris,
We are appreciative of your ongoing work to make sure the American people receive survival checks as soon as possible, and it was very encouraging to see the inclusion of direct cash assistance in your current economic rescue plan. However, it is clear that during this unprecedented time in our nation's history that we must take additional unprecedented action. We kindly request that your incoming administration consider including support for recurring cash payments in your future economic relief plans. Recurring payments would provide a long-term lifeline to struggling Americans for the duration of this deadly pandemic.
We are experiencing the worst economic crisis since the Great Depression, with millions of Americans either unemployed, forced out of the workforce, or facing a decline in hours and wages. Worsening systemic inequities, such as food insecurity and housing instability, are most severe for Black, Brown, and Indigenous communities, who are suffering higher infection and mortality rates of COVID-19 and higher unemployment levels, compared to white Americans. At the same time, many people of color are encountering reduced or stagnant incomes as frontline workers while not being able to access vital relief programs, such as unemployment insurance.
Both the CARES Act and the recently enacted relief package included a round of direct cash payments which provided critical relief to those who needed it most. Data show the CARES Act payments were the primary reason that poverty fell by as many as four million people at the start of the recession.[1] These payments boosted the economy by increasing spending at all income levels, and the most among low-income people, who spent this infusion of disposable income primarily on food, rents, and utilities.[2] This cash assistance was used very quickly, with lower-income individuals spending more than forty percent of their payments within the first ten days.[3] As aid ran out, up to eight million people, disproportionately Black and Latino adults and children, were forced into poverty.[4]
The stunning financial crisis for those at the bottom of the income ladder demands
massive relief to those who need it most. Recurring direct payments until the economy recovers will help ensure that people can meet their basic needs, provide racially equitable solutions, and shorten the length of the recession. As we look at the coming year, another one-time round of checks would provide a temporary lifeline, but when that money runs out, families will once again struggle to pay for basic necessities. One more check is not enough during this public health and economic crisis. Many families cannot afford to wait for 8 months between payments. To truly build back better, families need stability and certainty through ongoing relief – they cannot be at the mercy of Congressional gridlock.
Any relief package must include recurring cash payments that:
Continue until the economy recovers with equal payments to adults and dependents,
Prioritize those who need it most and will spend it the quickest,
Go to all immigrant workers, refugees, and their families (both ITIN filers and mixed-status households),
Include older dependents such as disabled and elderly dependents and those over the age of 16 still claimed as dependents,
Add improved administrative outreach and communication at the state and local level to ensure families are aware of payments, and
Ensure the Internal Revenue Service makes automatic payments available to all eligible households with better outreach to individuals left behind in previous rounds, including the underbanked and unbanked through pre-loaded EBT cards and those who had erroneous, delayed, or missing payments through improved casework assistance.
As the country begins to look towards building to a better future, we need to provide those struggling and left behind with consistent reliable cash payments during this COVID-19 crisis. We hope that you will consider recurring cash assistance when crafting your economic policy priorities moving forward.
Thank you for your consideration,
Ilhan Omar
Member of Congress
KEEP READING: 50 community resources supporting Americans financially impacted by COVID-19