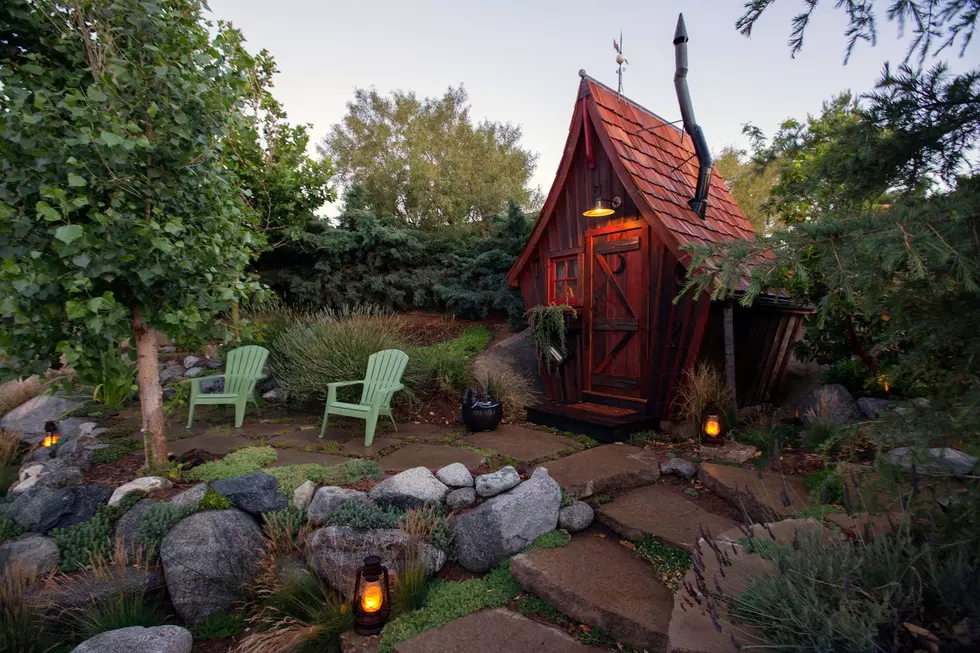 Minnesota Company Builds Unique Fairytale Cabins from Scratch
The Rustic Way via Facebook
A Minnesota company based out of Elk River called The Rustic Way creates these adorable, unique, fairytale-like cabins from reclaimed wood. It's all made from scratch and it really does look like it hopped out of the pages of a fairytale.
Dan Pauly, the guy who builds these amazing cabins, doesn't just do cabins (or guest houses as they call them on their website). They could also be a bathroom, a garden shed, a playhouse, or a sauna. It doesn't matter what goes on the inside, the outside is structured the same way for all of the fairytale buildings Dan makes.
Each of the buildings is made from reclaimed wood that is "from barns and other buildings over 100 years old using old-world techniques handed down from four generations of woodworking artisans." The first building that The Rustic Way built was built 28 years ago. It's a sauna, and the owners still use it to this day!
There are all sorts of ways that you can customize your home. On the 'Info' section of their website, they list all of the options and you can pick and choose what you want. For example, so options are the signature long, slanted roof, the crooked chimney you usually imagine when you think about homes in fairytales, and a charming front window built-in flower box.
Here are some of their adorable buildings! I really want one now, they're so cute.
If you think those are cool, you should check out this 115-year-old mansion in western Wisconsin. You can stay the night there! Keep scrolling to check out pictures.
Stay the Night in Beautiful 115 Year Old Mansion in Western Wisconsin
You could spend the night in this historical, Victorian-style mansion in Prescott, WI. It was built in 1906 by lumber baron George S. Hollister.