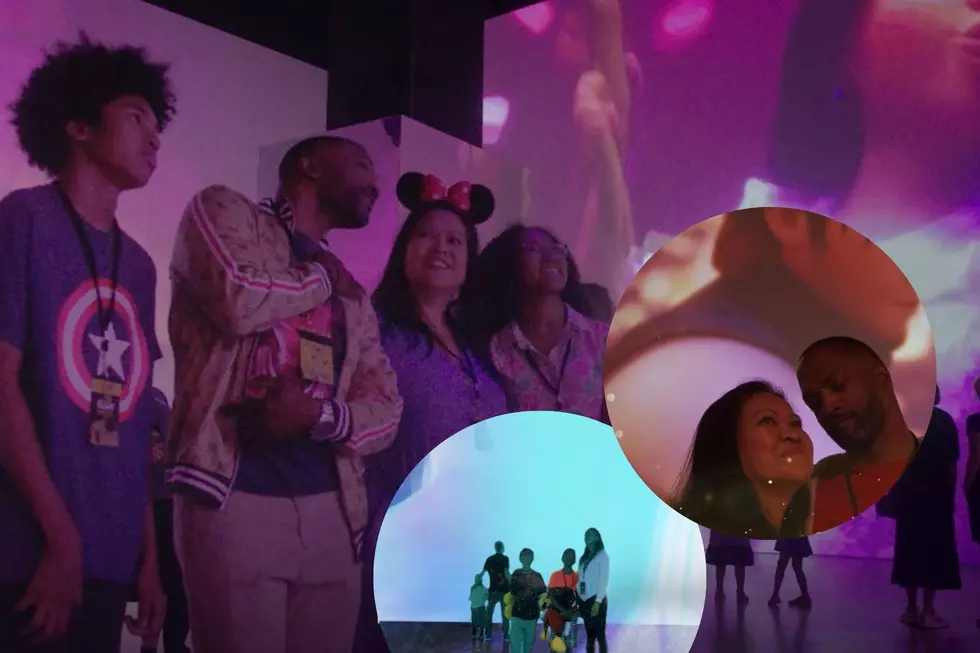 Minneapolis Will Host A Disney Immersive Experience
Photos are screenshots from trailer by Lighthouse Immersive for the Disney Immersive Experience
If you remember, the Minneapolis Art Event that brought you the immersive experience of Van Gough, they are bringing once again, another experience, but this time it is Disney-themed.
Lighthouse Immersive shared that at Lighthouse ArtSpace Minneapolis at 1515 Central Ave. NE., will feature a new Disney-themed experience coming in March. Like the Van Gough experience, this one "will see famous Disney characters projected onto the interior walls of the cavernous building to create a 360-degree "immersive" experience," as explained by an article from Bring Me The News.
Lighthouse Immersive is explained as the "first experiential entertainment multi-plex, aiming to cultivate community and creativity through large-scale events and exhibitions of all art forms." The website, lighthouseimmersive.com shares that they are known for "transforming venues into unforgettable art experiences."
The new Disney-themed experience will feature the music, artistry, and animation from the creators of Frozen, The Little Mermaid, Big Hero 6, and many more, as noted by Lighthouse Immersive. You will be able to experience and sing along to Disney songs, see custom-designed features to elevate your experience, and even light up technology in the premium experience.
You are able to purchase tickets here, and while they are 39.99 each, it could be worth it.
I do remember hearing very mixed reviews of the Van Gough experience, but this could be different considering there are so many more elements to be added and they have an opportunity to change and fix things that people may not have enjoyed from the debut experience.
This and two more experiences are on their way to Minneapolis! This includes an immersive King Tut experience as well as an immersive Monet & The Impressionists experience, however when these two will be open is unavailable at this time.
all information is credited to the article form bringmethenews.com and the website lighthouseimmersive.com.
11 Picture-Perfect Minnesota Airbnb's to Stay in This Winter
If you're looking for the perfect escape this winter, look no further! Check out these picture-perfect Minnesota Airbnb's that you can stay in this winter.