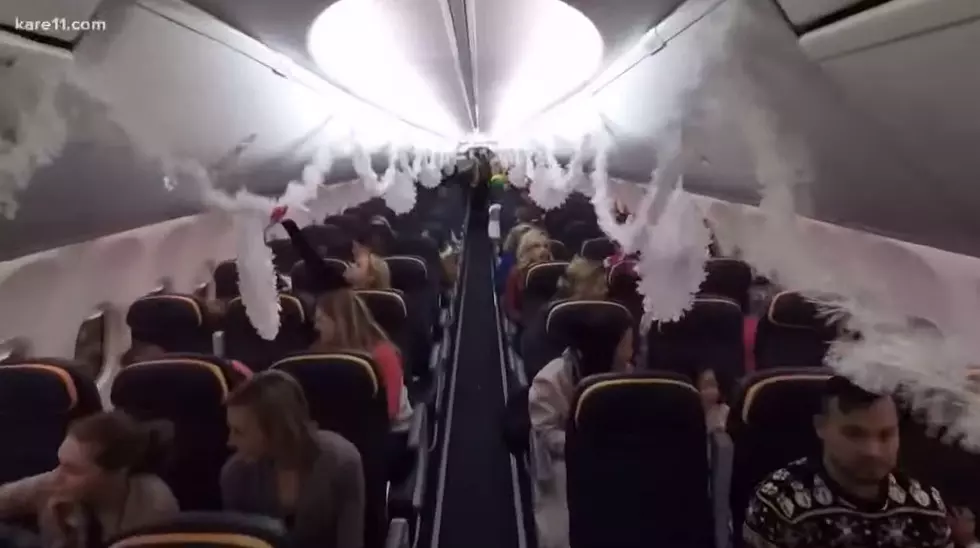 Make a Wish Kids Got to Fly to the North Pole Thanks to Sun Country
Credit: KARE 11 via YouTube
Kids a part of Make a Wish got to head over to MSP to hop on a Sun Country flight to the North Pole. And, of course, they were going to meet Santa himself! Before boarding their flight they all got to make a list for Santa so they knew exactly what to ask for once they reached the North Pole.
Joelle, one of the children boarding the flight, and it's a pretty special trip for her. She has been battling leukemia for 2 years and now she has just 2 months of chemo left, according to KARE 11.
The plane to the North Pole is powered by magic jet fuel (obviously) to make the flight extra fast. Once they arrived at the North Pole, Santa was there waiting for them at the gate! What a special trip for some awesome kids.
Enter your number to get our free mobile app
Hang out with Carly Ross on The Mighty 920 KDHL weekdays 1-5pm!