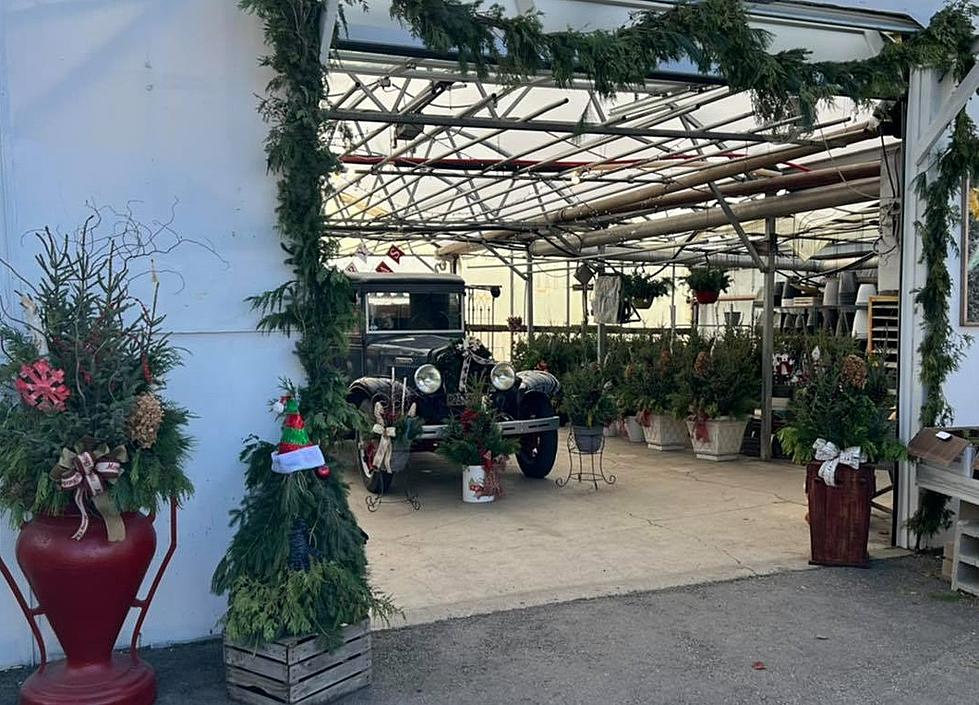 Longtime Family-Owned Owatonna Business Expands
@Souba.Greenhouse on Facebook
An Owatonna family-owned business that dates to 1892 recently opened an expansion, just in time for their busy holiday season. Owatonna Area Chamber of Commerce and Tourism (OACCT) Ambassadors visited Souba Greenhouse to celebrate their green house expansion.
Souba's website indicates the business dates to 1892 when "John Souba ended his career as a grocer in Owatonna and started a farming operation west of Owatonna. What started as a truck farm, providing fresh vegetables to local communities, branched to a bedding plant operation allowing John to raise and sell flowers and vegetable plants in the spring."
"The farm and greenhouse have now been passed down five generations, with cousins Jody (Souba) Hugley and Jon DeMars taking over operations for the 2020 season," states their home page. Owners include Bill and Debi Souba according to the chamber of commerce. (Ambassadors, below, photo courtesy of OACCT.)
Visit Souba Greenhouse on Facebook for information on hours and holiday happenings. The recently announced expanded hours on Facebook.
In their Tuesday Talk newsletter, the Owatonna Chamber invites members to Business After Hours on Tuesday, November 16 from 5:30 to 7 pm at Rise Modular at 2355 Lemond Road in Owatonna. Take note the event is a week earlier than usual.
The chamber expressed excitement over the opening of the new portion of Highway 14, "The $107 million, 12-mile stretch between Owatonna and Dodge Center now connects three regional centers with the four-lane highway-Rochester, Owatonna and Mankato."
The chamber is still accepting registration for the Lighted Holiday Parade on Thursday, December 2. Entry deadline is November 24 and is $25. Find the sign up form here.
Enter your number to get our free mobile app
20 Must-Do Activities In Minnesota And Wisconsin Before The Snow Falls
How Many of These 30 Popular Minnesota Attractions Have You Visited?
#BraggingRights Minnesota has lots of great attractions for every kind of person. But how many of Minnesota's top attractions have you been to? I'll count mine too along the way!