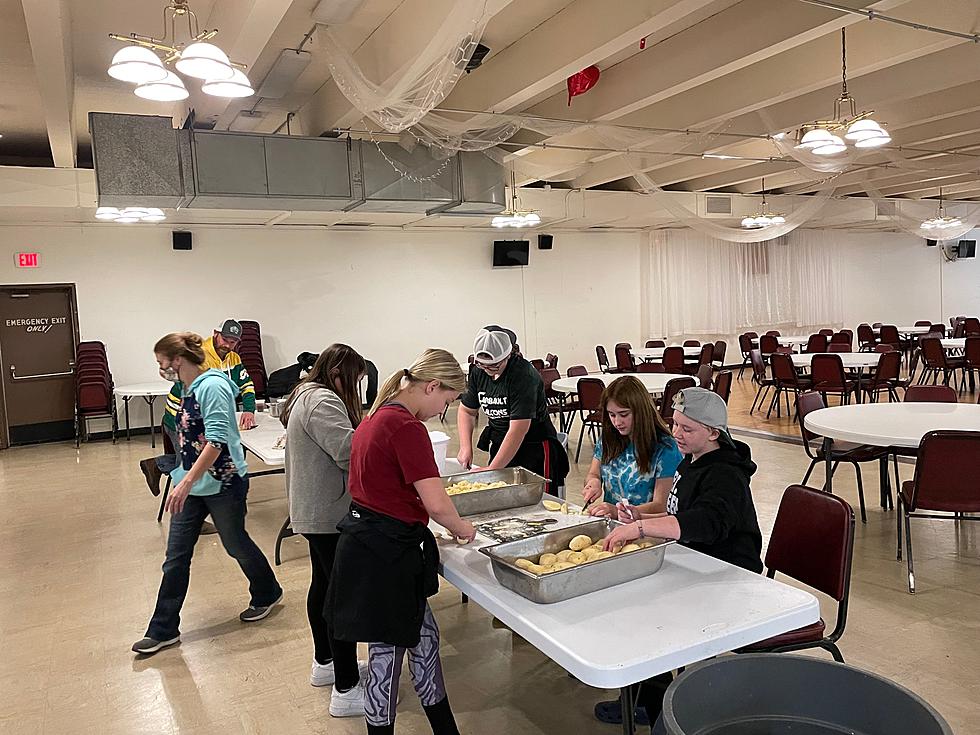 Let's Play Hockey Minnesota Girls High School Rankings
Faribault Girls Hockey Players Cutting Potatoes. Photo by Gordy Kosfeld
Let's Play Hockey Minnesota came out today with their latest rankings in girls high school hockey.
There was some jockeying of positions but most of the same teams were ranked among the state's elite.
Below are the listings for each class.
Class AA Girls Rankings
1. Andover
2. Edina
3. Minnetonka
4.Lakeville South
5. Holy Family
6. Rosemount Blue
7. Maple Grove
8. Hill-Murray
9. Rogers
10. Wayzata
11. Blake
12. Gentry Academy
13. Cretin-Derham Hall
14. Centennial/Spring LK Park
15. Benilde-St. Margaret's
16. North Wright County
17. Blaine
18. Northfield
19. Roseville Area
20. Brainerd/Little Falls
Others Receiving Votes:
Elk River/Zimmerman, Moorhead, Roseville Area, Stillwater, Roseau, Apple Valley, Eastview, Grand Rapids/Greenway.
Class A Girls
1. Warroad
2. Orono
3. Proctor/Hermantown
4. Mound Westonka
5. Academy of Holy Angels
6. Fergus Fallss
7. Simley
8. Duluth Marshall
9. Luverne
10. Cloquet-Esko-Carlton
11. Moose Lake Area
12. South St. Paul
13. New Ulm
14. Chisago Lakes Area
15. Delano/Rockford
16. Mankato East/Loyola
17. Minnehaha United
18. Two Rivers/St. Paul
19. River Lakes
20. Crookston
Others Receiving Votes:
Hutchinson, Northern Lakes, Marshall, Litchfield/Dassel-Cokato, Hibbing-Chisholm, Austin, Albert Lea, Thief River Falls, Minneapolis.
These are interesting to view.
LOOK: Famous Historic Homes in Every State
More interesting information.
KEEP LOOKING: See what 50 company logos looked like then and now