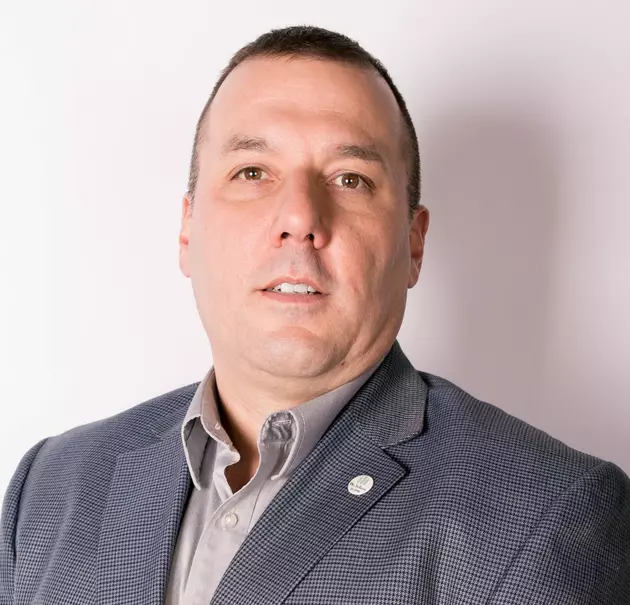 Le Sueur Bank President Kicks Off District 20A Republican Bid
Brian Pfarr District 20A GOP Hopeful. Photo provided by Pfarr Campaign.
Le Sueur resident Brian Pfarr announced today he is running for the Minnesota House of Representatives in District 20A.  Pfarr wants to replace retiring incumbent, Representative Bob Vogel, R-Elko New Market.  The President for First Farmers & Merchants Bank in Le Sueur plans to pursue the Republican endorsement for the seat.
In a news release announcing his candidacy Pfarr says, "Representative Vogel has done an outstanding job representing our district and I thank him for his years of service advocating for common sense, fiscally responsible solutions to the problems facing Minnesota and our area."
Pfarr continues, "If elected, I will work hard on the things that matter most to our district, like helping folks keep more of their hard-earned money, strengthening our small businesses and farms, holding government agencies accountable, and protecting the 2nd Amendment."
In addition to his position with First Farmers & Merchants Bank, Pfarr is a 32 year veteran of the Minnesota Army National Guard, rising to the rank of Colonel.  He currently commands a brigade of more than 1800 soldiers.
He is a member and Past Commander of the Le Sueur American Legion Post #55, a member of the Le Sueur VFW Post #4297 and a member of the Le Sueur Lions Club.
Pfarr is active in St. Annes Church and is a past school board member of Le Sueur-Henderson ISD 2397.  He and wife Kristan have raised their two children in Le Sueur.
Enter your number to get our free mobile app