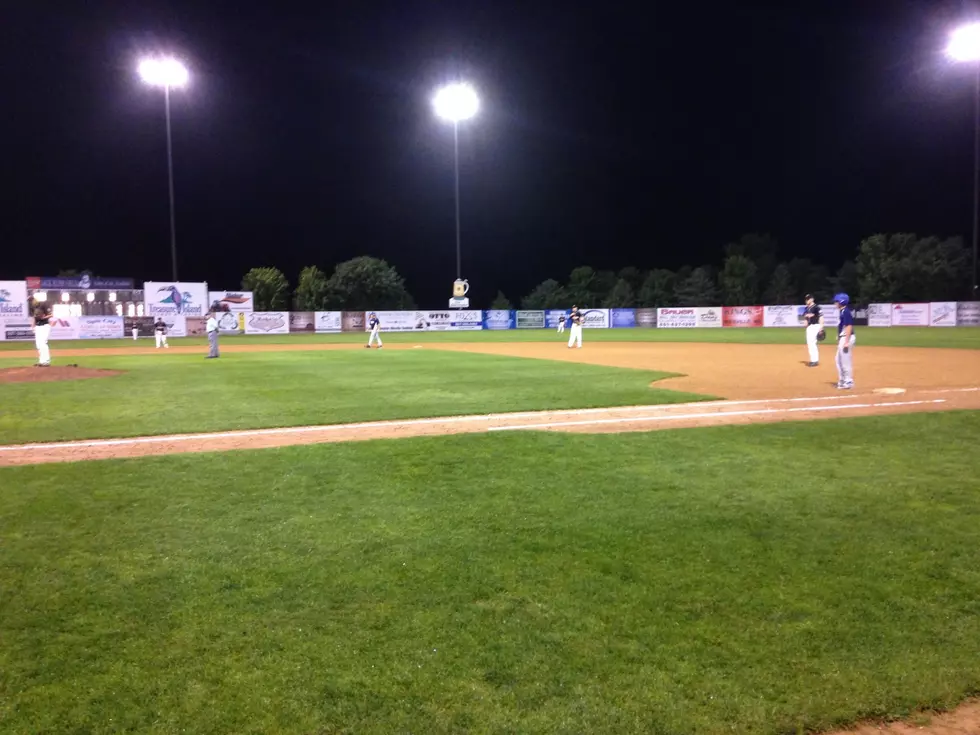 Last Baseball Game Signals the End of Childhood
Roy Koenig/Townsquare Media
Many people I know spent Tuesday taking pictures of their kids as they headed off for their first day of school. Our kids are both out of the house and attending college at the University of Minnesota. I couldn't convince them to take selfies for me. They're not kids anymore. But when did that transition happen?
For our daughter, she spent several summers during high school as a camp counselor. It seemed like she was pretty grown up then. I hardly saw her during her junior and senior years of high school. But with her younger brother clomping around the house, I had enough other things on my mind. Cynthia is now beginning her first year of medical school.
Our son recently played his final youth baseball game. Some tears were shed, despite what Tom Hanks claims. Aaron turned 19 this summer and that ends his baseball career after a year of American Legion play and more than half of his life of summers at the diamond with dad as his coach. It seems that this really brings his childhood to a close.
Nothing else really had the same feel as the final time playing a baseball game. Though it got me thinking about what else could mark the end of childhood. The end of high school, beginning of college is a milestone. But with Aaron spending his senior year of high school taking college classes and living at home, that line is blurred.
Getting that first 'real' job is a corner-turner as well. But he worked as a parking lot attendant as an early teenager, hardly the end of childhood. He has held a few other 'real' jobs since then, including one as a gas meter painter. Passing his driver's license test was a big moment. However each time he took the keys, I was on pins and needles that everything would go alright. So not quite an adult yet. Of course turning 18 is the legal definition of an adult, but we were still playing baseball then.
Now he is entering his second year at the University of Minnesota. He is living off campus with some friends. He is managing his own money, mostly, with some help from mom. He is even getting himself up for class in the morning. At least I believe so.
I hope he still finds time to play catch in the backyard now and again. But it will be two adults tossing the ball back and forth next time we do that.
So, I ask, "What marks the end of childhood?"
Roy Koenig/Townsquare Media

Roy Koenig/Townsquare Media

1

The last first day of school

Aaron didn't really mind school too much, though this picture from a few years ago might indicate otherwise.

2

With kids getting plugged into technology younger and younger, it might mark the end of innocence, but hardly the end of childhood.

Roy Koenig/Townsquare Media

Roy Koenig/Townsquare Media

3

For Aaron, it might have been working the mini-donut stand at the Steele County Fair.

Roy Koenig/Townsquare Media

Roy Koenig/Townsquare Media

4

Passing the driver's license test

Aaron was beaming after passing the driver's license test.

5

Playing his last baseball game

My vote for the end of childhood is the end of his baseball career.