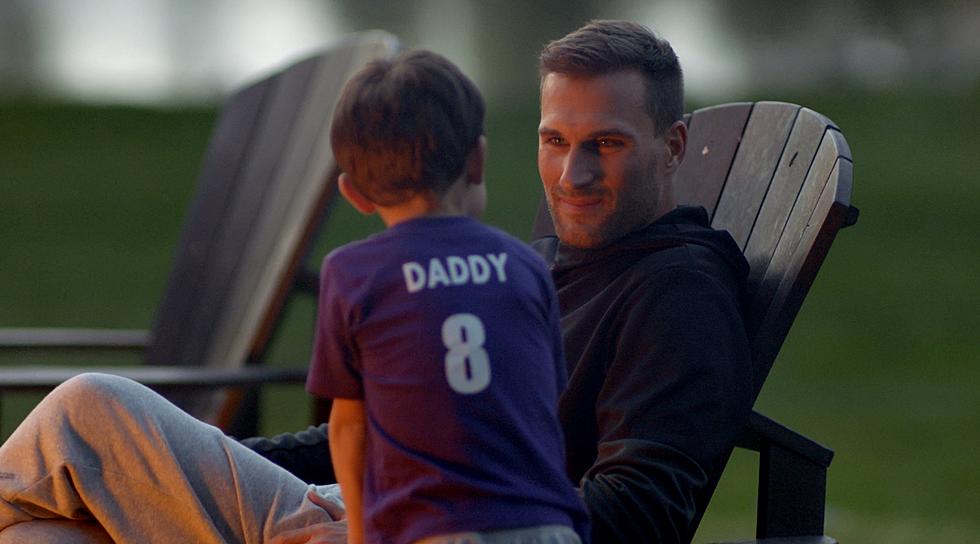 Kirk Cousins and 2022 Vikings Season To Be Showcased on Upcoming Netflix Series
Credit: Netflix
Vikings fans are just now recovering from the dark fairy-tale that was the 2022-23 season in the NFL. Usual tears were shed. Promises were made for a better outcome on the field this year. But will we even allow our hearts to be broken one more time?
You 'betcha!
Now comes news that Vikings Quarterback Kirk Cousins will be showcased as one of 3 NFL quarterbacks in a special Netflix series debuting this summer, entitled - wait for it - "Quarterback". I could have predicted that. Cousins will be joined by the world champion Chief's Patrick Mahomes and the Falcon's Marcus Mariota "from the beginning of the 2022 season to its conclusion, following them on and off the field, from inside the huddle with teammates to inside their homes with their families", according to Netflix.
I expect clips of Kirk Cousins in the locker room and at home to be more revealing than explosive, but we may finally find an answer to the question: "How did the Vikings make it that far with such a sub-optimal defense?"

According to Netflix, "Quarterback" is a new docu-series that will take a unique look at each season, told through the lens of NFL quarterbacks. "For the first time ever, the NFL allowed quarterbacks to be mic'd up for every single game of a season. The upcoming show will feature behind-the-scenes access to some of the biggest moments of the season, as Mahomes set an NFL record for total offense on his way to winning the league and Super Bowl MVP awards; Cousins engineered the greatest comeback in NFL history and led the Minnesota Vikings to an NFC North Division title; and Mariota took over as the starting quarterback in his first season with the Atlanta Falcons."
Patrick Mahomes' newly formed 2PM Productions will produce the series for Netflix, where he welcomes a new baby midseason, while setting an NFL record for total offense on his way to winning the league and Super Bowl MVP awards. And oh yeah, welcoming the Lombardi trophy back to Kansas City.

Kirk Cousins helped lead the 2022 Vikings to an improbable 13-4 record and their first NFC North title since 2017. I don't want to say this will be must-see-TV for any self-respecting Vikings fan but...yeah, I guess I just said it.
Stay tuned for more details and a summer launch date.
Five Best Minnesota Vikings Quarterbacks