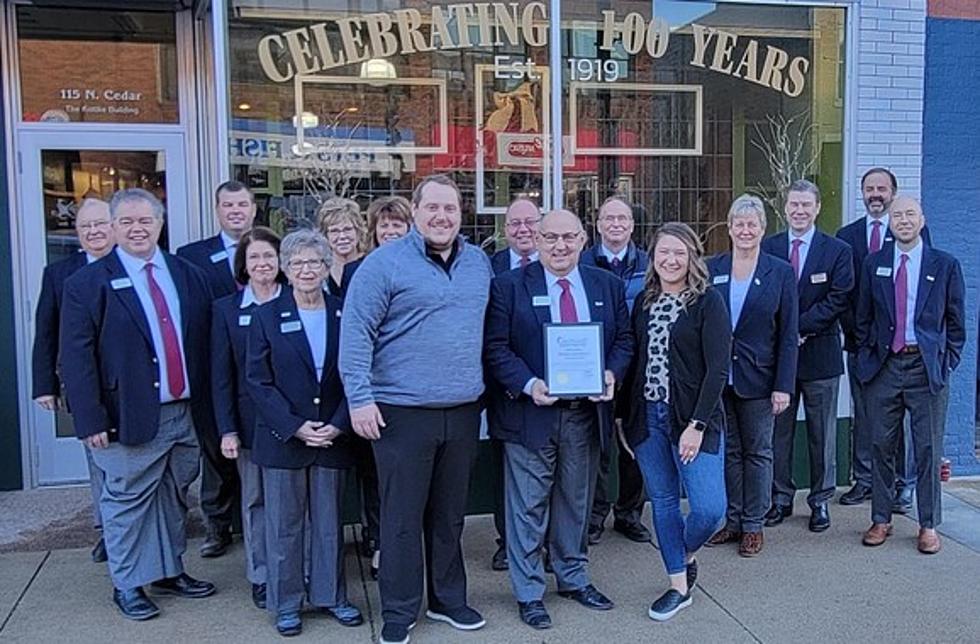 Keeping It Local: 100-Year Owatonna Business Has New Owners
Owatonna Chamber of Commerce
A longtime downtown Owatonna business has new owners. Lauren Kozelka "fulfilled a lifetime dream" when she and her husband Kyle purchased Kottke Jewelers in late December 2021. The Owatonna Area Chamber of Commerce and Tourism says in their Tuesday Talk e-newsletter, "Founded in 1919, Kottke Jewelers has been a mainstay on the 100 block of North Cedar since the very early days of Owatonna."
Lauren found a love for the jewelry business while working at Kottke's in high school. She wrote on Facebook, "I had the pleasure to work with and learn from Bill Kottke and quickly realized then that my passion was for jewelry. I directed my college degree towards Business and Management all while continuing to work for Kottke's."
"After college, I made the transition to store manager where I then got to work along side Bill's son Matt. I fulfilled a lifetime dream when my husband Kyle and I purchased Kottke Jewelers on December 29, 2021. Cheers to another 100 years in this great community - we look forward to continuing traditions and creating new and exciting memories for generations to come."
Click here to watch the Owatonna Chamber Ambassadors make a presentation to the new owners.
Matt gave his blessing to Lauren in his comments that appear in the Steele County Times, "Lauren Kozelka is a lifelong Owatonna resident. She's been with the store for 10 years and has developed wonderful relationships with our customers."
He began working at the store when Bill's health prevented him from continuing to do so. Matt's grandfather Carl started the business. After working at Jostens he joined John Jurgenson who was running a jewelry store and eventually bought him out.
"I'm probably most proud of the legacy that my father and grandfather created and still continues today. The reputation they created is still being honored with the work going on there," Matt Kottke stated in the Steele County Times.
Enter your number to get our free mobile app
The 10 Smartest Counties in Minnesota
With
data from Lumina Foundation
, we have the most educated to least educated counties across Minnesota. The rankings are based on the percentage of the population that has an Associate's degree or higher.