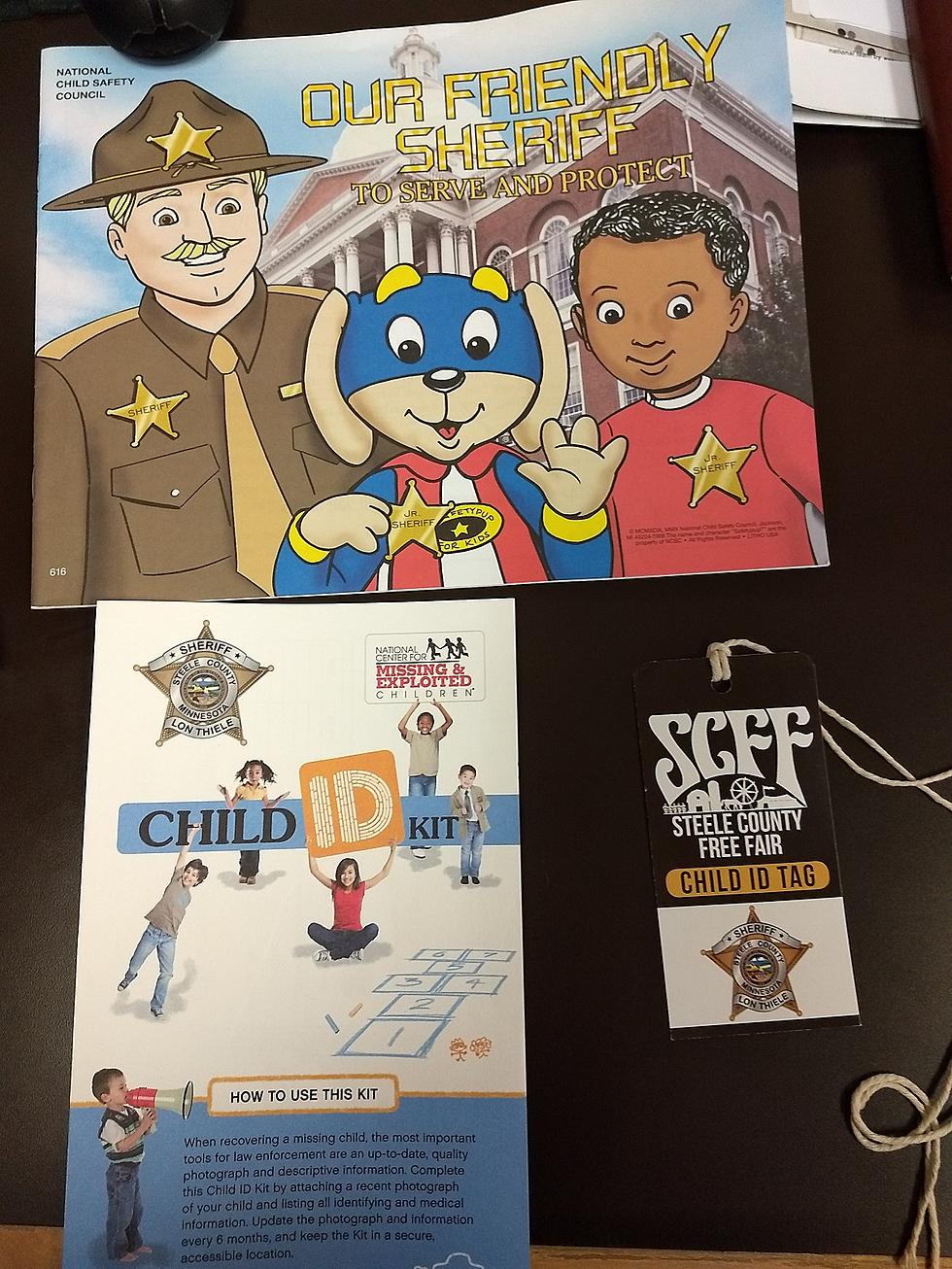 Keeping Children Safe as Fair Week Approaches
Melissa Hall/TownSquare Media
The Fair is coming and we are gearing up for a great time. The food, the entertainment, the animals, the rides, and the crowds. Yes, the Steele County Free Fair really brings in the crowds, which is great for Steele County and Owatonna. I know a lot of people who bring their kids out, as a last hurrah before we really get into back to school time.
With the crowds, unfortunately, it means that the chances of having a child go missing goes up. We have all been there, take your eyes off your child for less than 2 seconds and they are gone. Fortunately, those children are found relatively quickly. I say relatively because as a parent, even 2 minutes of worrying can feel like hours.
We had Steele County Sherriff Lon Thiele in the studio for our "Talk of the Town" program, talking about safety at the fair, and beyond. Sherriff Thiele had some great tips for keeping kids, and vulnerable adults safe. In addition to the fingerprinting they do every year, which anyone is welcome to update that yearly, they also have Child ID Tags you can get at the Sherriff Shack to affix to your children's clothing. The Child ID Kit comes from the National Center for Missing & Exploited Children and is returned to you after you get the fingerprints updated. So you will have it in your home, in case the unthinkable happens. They also perform this service at the Sherriff's Office in the Law Enforcement Center year-round. Your child can also get a cool cloloring book.
We also asked for tips on our Facebook from our listeners, and all of the tips we got were great! Sherrif Thiele agreed with the tips, even had some suggestions to make some of them work better.
Take a picture of your child daily, in the outfit they will be in at the fair. Makes it much easier to track them down, and parents don't have to remember what they are wearing in a high-stress situation.
Stay in visible areas, lighting is your friend in these cases.
If you see something off, find a member of Law Enforcement, the Sherriff's Department, the Special Deputies, as well as the Mounted Posse, and let them know.
Write a parent's phone number on the child, with a sharpie. Sherriff Thiele said this was a great idea, but, to put it in an area that is not easily seen by everyone. perhaps on the upper arm where it is covered by a t-shirt, or by the kneecap for a child wearing shorts. Law Enforcement will know to look in these areas.
Make sure your phone is fully charged before heading out, and with that, teach your younger children your names. There are lots of mommy and daddy at the fair, if you and your child become separated, it helps if they know your first name at least.
Use of a code word, if the person cannot give the right code word, then the child knows to inform someone. In addition, teach your child who the safe adults are. A mom with kids, a member of law enforcement, in case you are separated.
Have a plan in place for older children, make sure they know who they are supposed to check in with and what to do if inclement weather happens. The Midway has been shut down for lightning and heavy rain before, do your older children know where to go?
As your children get older, they are going to want to run around with their friends, make sure you have a meeting place and time. This one really hits home for me, my daughter is in Middle School and does not want to hang out with mom all week, she wants to run around with her friends, but, there will be limits.
Another tip we received was to teach a child to yell FIRE if something happens. More people are likely to pay attention to that, instead of just the screaming, when kids are screaming and yelling in excitement all around. You could also provide a whistle to your child to blow to get attention.
Remember, if the unthinkable happens, and someone tries to force your child away from the crowds, there are "no rules in a fight" and to make as huge of a disturbance as possible. Anyone who is thinking they can just walk out unseen with a child will not want the attention.
The chances of a stranger abduction are very low, but, it is very worthwhile to discuss all of this with your children/grandchildren, in an age-appropriate way. For some ideas on that, check here. This article is not meant to scare anyone, and it's more likely that a younger child will become distracted and get "lost" for a few minutes than to have a stranger abduction. We should all be vigilant and keep in mind our children's emotional and mental maturity when deciding how much time they will have at the Fair without direct supervision.
Final words; I know this has been a longer article, but, the information is important to have. Be vigilant, be aware, and have fun at the Fair this year.