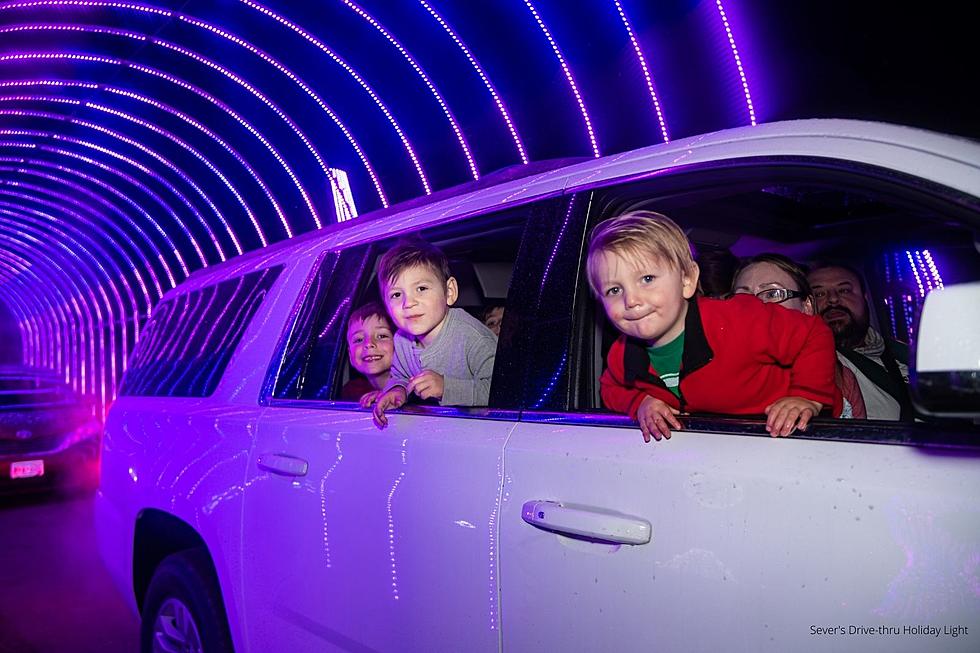 Just a Short Drive From Rochester are 2 Million+ Mesmerizing Christmas Lights
Jeffrey Schmieg / Gamut One Stud
Have you ever seen 2 million Christmas lights twinkling at once?  Starting on Thanksgiving, a huge light display that is about 90 minutes from Rochester, Minnesota will be shining bright and bringing smiles to families driving in from all over Minnesota.
Over 2 million lights are shining bright at Sever's Drive-thru Holiday Light Show in Shakopee, Minnesota
One thing that is on my list of things-to-do this holiday season with my kids is one of the drive-thru light displays that are located all over Minnesota and over the river in La Crosse.  One that is a must-see though is the Sever's Drive-thru Holiday Light Show in Shakopee, Minnesota.  As they state on their website, "this is one show everyone will want to see"!
This is really a simple, easy way to get everyone, even grandma and grandpa, to enjoy the festive ambiance of more than 2 million lights and create a vibrant, memorable tradition for years to come. - Nicola Peterson with Sever's Holiday Lights.
Everything you need to know about Sever's Drive-thru Holiday Light Display
LOCATION: 3121 150th Street West, Shakopee, MN 55379
DATES: Open from November 25th to January 2nd
HOURS: Sunday through Thursday, 5pm to 9pm.  Friday and Saturday, 5pm to 10pm.
TICKETS: all tickets must be purchased online in advance and prices range from $25 to $50 per car depending on non-peak or peak days and times.  Buy tickets and learn more here.
Listen On-Demand with the Y105FM app, and on the following podcast platforms: Apple Podcasts | Google Podcasts | Spotify
2 million lights are amazing but check out this holiday display with 8 million lights!
Sam's Christmas Village is another light display that you should find a night to visit because it is truly dazzling.  The photos don't do it justice but check out a few photos below to get a glimpse at how amazing the lights are going to be this Christmas season.
Sam's Christmas Village Features 8-Million Lights!
If you are looking for something fun, festive, and safe to do you should take your family to Sam's Christmas Village! The attraction, located in Somerset WI, is lit up with 8-million Christmas lights, a 50ft animated tree, and several new Christmas displays.
Enjoy 3 Million+ Holiday Lights Just a Short Drive From Southeast Minnesota
Nearly 160,000 people see the 3 million+ holiday lights at the Rotary Lights in La Crosse, Wisconsin. If you are looking to check out some of the best lights in the area, you'll want to put this one on your calendar.