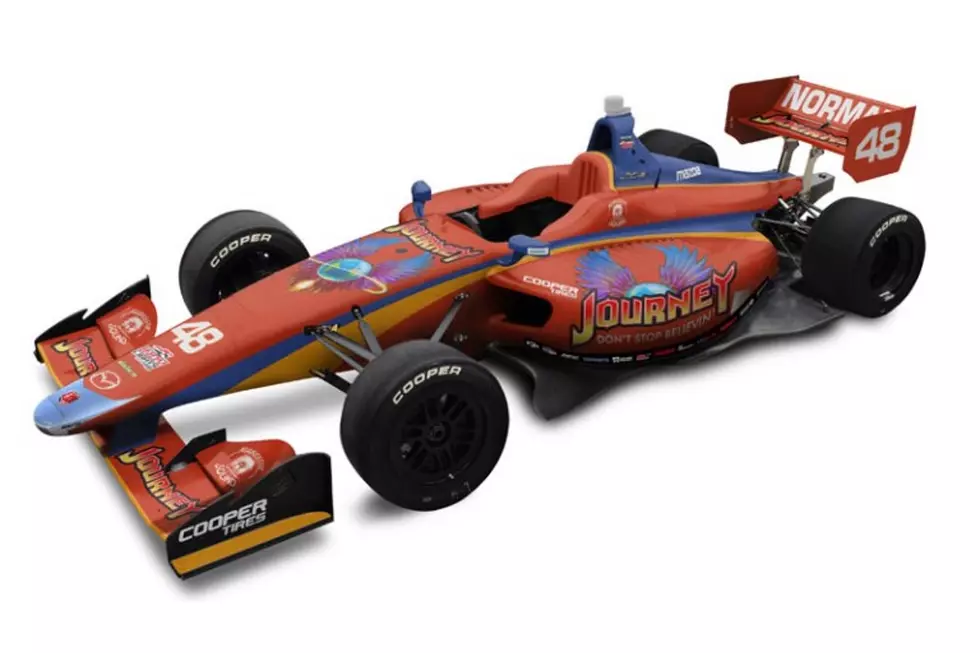 Journey Sponsoring Racecar Driver Ryan Norman
Andretti Autosport
Journey's latest venture will see the band spinning its wheels and going in circles — totally on purpose.
NBC Sports reports that rookie racecar driver Ryan Norman, who's already distinguished himself during a breakout campaign by showing "methodical growth and improvement" over the course of a dozen races, will now be further set apart by sitting behind the wheel of one of the more distinctive cars on the circuit — a Mazda emblazoned with Journey's logo in reflection of the band's sponsorship.
"I am very excited to have Journey on board for the rest of my 2017 season," said Norman in a press release. "It's unique to have a rock band sponsoring a race car. Journey was inducted into the Rock and Roll Hall of Fame in Cleveland, which is my hometown, so it makes the next race at Mid-Ohio very special to me. I love Journey's music and having 'Don't Stop Believin'' on the side of my car is very fitting. This song has inspired a lot of people, including athletes like myself."
The relationship between Journey and Norman seems to have its roots in the band's performance at the Indianapolis 500's 100th anniversary festivities in 2015, specifically the "Carb Day concert" sponsored by Miller Lite. As pointed out in a tweet from guitarist Neal Schon, the band met famed racer Mario Andretti — father of Michael Andretti, owner of Norman's team Andretti Autosport — at the event.
Norman is scheduled to make his debut behind the wheel of the new car this weekend, when he takes the track at the Mid-Ohio Sports Car Course. Visit the Indy Lights website for more details, and check your local listings for television coverage.
Journey Lineup Changes: A Complete Guide