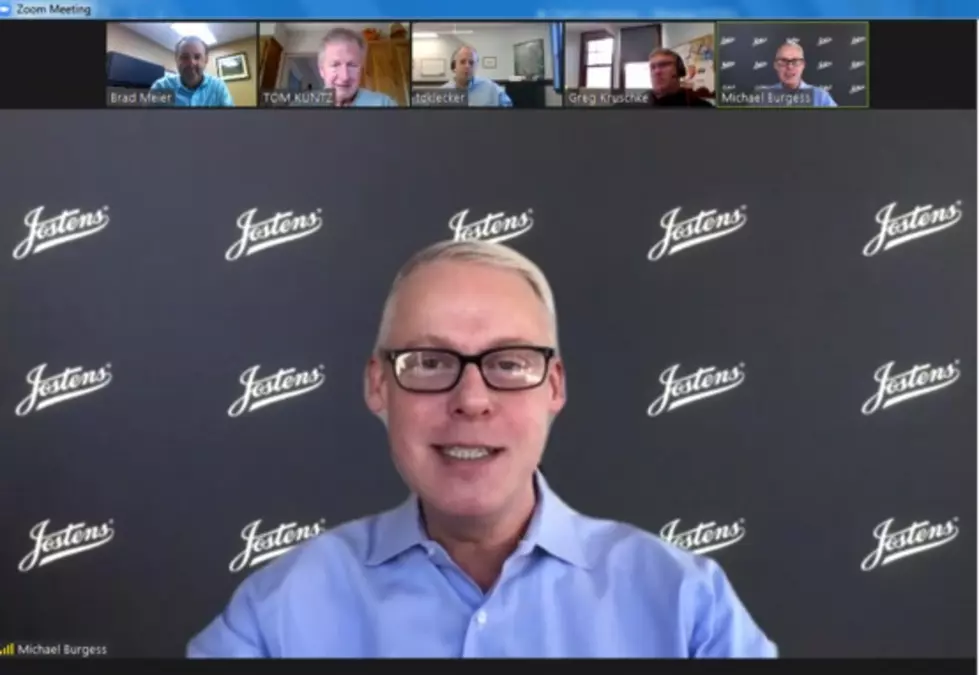 Jostens Goes Virtual with Workforce, Sales
Owatonna Chamber of Commerce
Jostens CEO and President Michael Burgess says the company is transitioning quickly, and well, to the changes in their business. Burgess spoke to members of the Owatonna Partners for Economic Development in a virtual call, as reported by the Owatonna Area Chamber of Commerce and Tourism (OACCT) Tuesday Talk e-newsletter.
Enter your number to get our free mobile app
OACCT President Brad Meier writes in a blog post, that according to Burgess, "the company has been able to make the transition very well in a short period of time. He recognizes there is still work to be done, but is confident that the move has allowed the company to perform very well even during this pandemic."
Owatonna employees at the downtown Jostens location are working virtually "and will continue to do so until it is safe to bring people back." Meier adds, "Burgess acknowledged that there is an important synergy to having people together working in the same space and although virtual working has been good, he'd like to see people back in the office."
As schools across the country operate under distance learning models, this has put "Jostens digital push on hyper-drive."
Support local restaurants, bars, breweries, fitness and entertainment centers by purchasing gift certificates and going to those businesses for lunch and dinner.
Love Local, Shop Local, Eat Local, Support Owatonna.
What is "Now Open. Shop Safe Zone."
Ho Ho Ho: Christmas Lights in Owatonna's Central Park