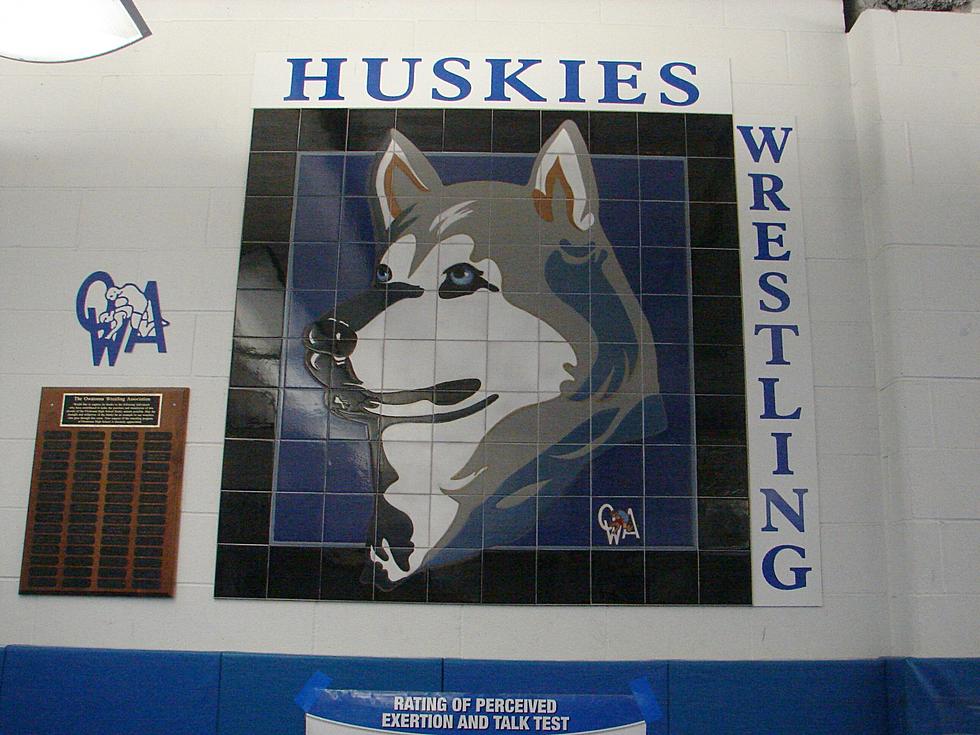 Johnson Wins Title; Huskies 7th at Christmas Tournament
Roy Koenig, Townsquare Media
The Owatonna wrestling team came home from Rochester Saturday with an individual champion and a top ten finish at the prestigious Minnesota Christmas Tournament. Second-rated Landen Johnson won a showdown with the top-ranked wrestler to claim the 152-pound championship. OHS finished seventh out of 41 teams in the event.
Johnson beat Lyden of Stillwater 3-0 in the finals to lead four Huskies that placed. Johnson recorded a pair of quick pins on Friday in 1:09 and 1:05. On Saturday he beat Bastyr of Lakeville South who is second ranked at 160 pounds 4-2. Johnson knocked off No. 1 Lyden of Stillwater 3-0 for the title at 152. Johnson also won the title at last week's Chanhassen Tournament, beating a top five rated wrestler in the finals.
For his strong performance, Johnson is recognized as an H & R Block  Stat Sheet Stuffer. H & R Block Lakeville, Faribault, Owatonna. Upfront Transparent Pricing: The Way Tax Preparation Should Be.
Jerez Autridge of the Huskies rallied from an opening round loss on Friday with five straight wins before losing to No. 4 Glazier of Albert Lea. Autridge then lost to No. 5 Sheehan of Mayo to settle for sixth place at 145 pounds.
YJ Evillard finished eighth at 120 pounds. He won his first two matches, the second by fall. He went 1-3 in the consolation, losing to No. 5 Lonnquist of Wayzata to finish seventh.
Kaden Nelson also placed eighth. He scored three straight wins in consolation before losing to ninth-rated Dunagan of Mounds View, then Talamentes of Albert Lea in the seventh place match.
In the final team standings, Simley (232 points) edged Stillwater (230). Shakopee (167) was third, followed closely by STMA (161). Kasson-Mantorville (142) finished fifth. New Prague (127.5) was a fraction of a point in front of Owatonna (127). The tournament featured 41 teams and was held at the fieldhouse at Rochester Community and Technical College.
In the latest Guillotine rankings, Owatonna enters the top ten at No. 7 in Class AAA. Northfield, who just beat the Huskies in a recent dual, are sixth. Farmington from the section is 14th.
Individually, four Huskies are ranked. Cael Robb is second at 106 pounds. Kanin Habel is eighth at 120. Johnson is second at 152. Isaiah Noeldner joins the 285-pound rankings at No. 3 after several wins over ranked opponents in the opening weeks of the season.