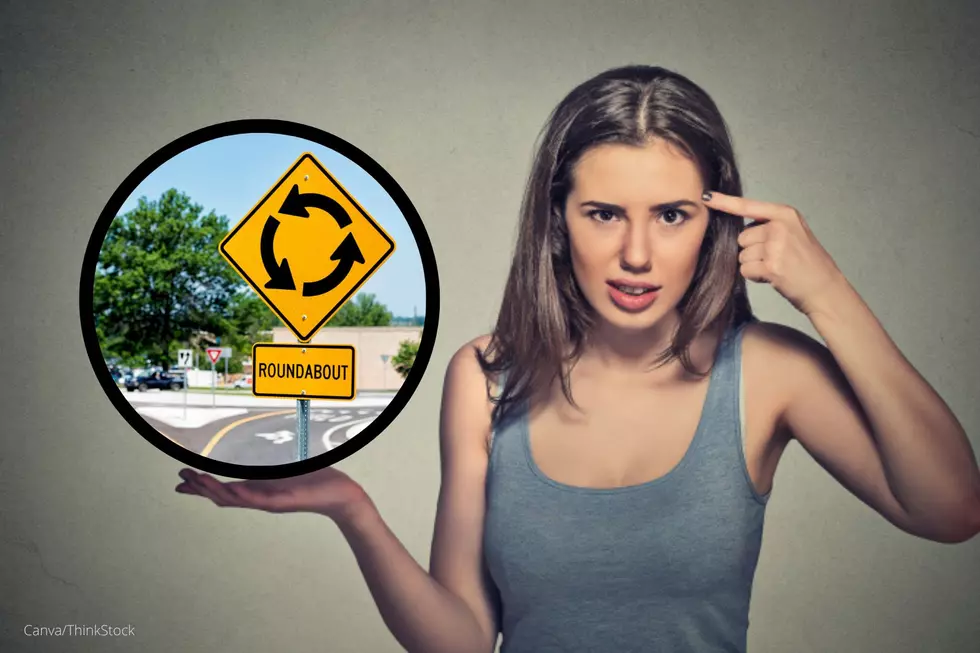 Minnesota Is Celebrating National Roundabout Week – Weird, Right?!
ThinkStock/Canva
I've heard of National Donut Day and months that have themes like Breast Cancer Awareness Month but a new "National Week" just showed up that I am thinking is made up.  I'm also 98% confident that everyone else in Minnesota is going to laugh just a little bit when they hear what day it is too.
Happy National Roundabout Week, Minnesota!  (Yes, that's what I wrote.)
I know some people have some issues with roundabouts and there has been a lot of hate thrown whenever rumors start that a new roundabout is going to be built somewhere.  I get it.  It annoys me too when people can't figure out how to drive in a roundabout.
I laughed a little bit today though as I was chatting during my show and scrolling through Facebook while songs were playing.  Front and center, posted by the Minnesota Department of Transportation were the words, "It's National Roundabout Week! Get excited!".
It's National Roundabout Week! Get excited!
FUN FACTS:
• There are more than 400 roundabouts in Minnesota (first one opened in 1995)
• At those roundabouts, we've seen an 86% reduction in life-changing fatal and serious injury crashes, and a 42% reduction in all injuries. - Minnesota Department of Transportation Facebook Page

 
How to Celebrate National Roundabout Week in Minnesota
I'm not sure how we are supposed to celebrate this National week but maybe we could all do this - next time you are in a roundabout, just wave the entire time to everyone that is waiting on the sides to join in on the roundabout parade.  You could honk the entire time but some people might think you are being rude and not Minnesota nice.
What is the WORST Roundabout in Rochester?
There are a ton of intersections in Rochester that are horrible but have you found a roundabout that seems to be in a weird spot, or the traffic never seems to actually flow correctly?  Let me know over on my Facebook page - Jessica On The Radio.
Need a Road Trip? Check Out These 60 Small Town Restaurants in Minnesota
Next time you aren't sure where to grab a bit to eat, go for a road trip and pick one of the spots below!
ROAD TRIP! 60 SMALL TOWN RESTAURANTS YOU HAVE TO VISIT IN SOUTHEAST MINNESOTA
Our listeners chimed in with their favorite small-town restaurants and even told us what to order when we visit. Below you'll see 60 great restaurants that you should try as you travel around southeast Minnesota.