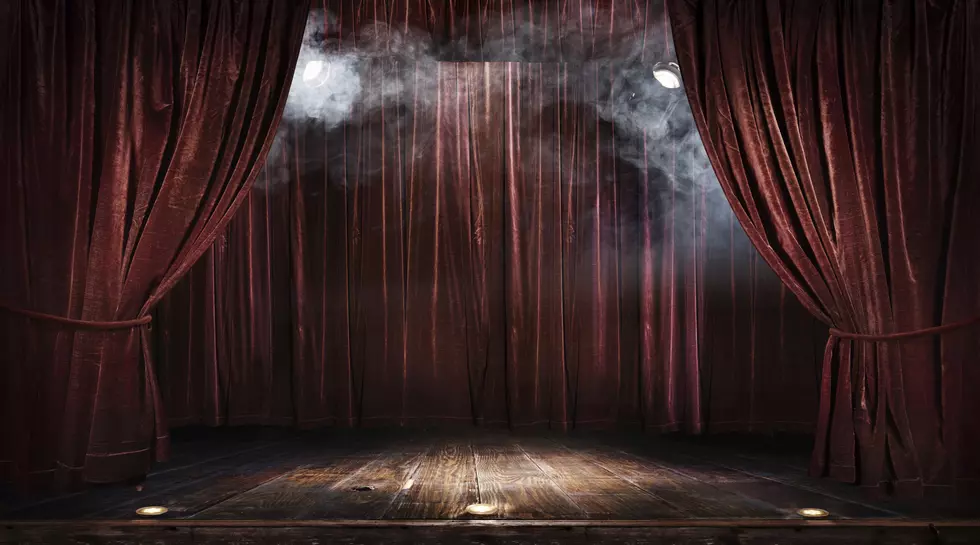 It's Showtime Friday in Owatonna
Photo: mel-nik Via Thinkstock
Who is ready for a little night out and some funny with traditional fairy tales? Little Theatre of Owatonna (LTO) has both of these covered for you with the opening of their summer production of "Frumpled Fairy Tales" by William Springer. Opening night is Friday, July 16 at 7:30 pm with shows on Saturday, July 17 and Sunday, July 18 at 2 pm. The same schedule holds July 23 through 25 as well. All performances are at the West Hills Theatre. Visit their website for ticket information.
The news release from LTO indicates, "Puns and pratfalls abound in this fun, frempled 35-minute version of three Grimm fairy tales. And with the help of a narrator, the audience can cheer the heroes and boo the villains."
"Rumpelstiltskin," "Rapunzel" and "Red Riding Hood" are directed by Sarah Friesen with technical director Sandee Hardy Hagen.
A pair of scholarship award winner will be recognized on opening night, Friday, July 16. 2020 Owatonna High School graduate Kayla Mullenhauer is the recipient of the Sarah Foreman Post-Secondary Scholarship. Mullenhauer, who will be a sophomore at the University of Northwestern in St. Paul, is a theatre major with a musical theatre concentration.
She told LTO, "I chose 'these majors' because I want to work in a theatre one day. I want to learn how to run and market a business...Theatre is the most heart-filling thing that I have had the privilege to be a part of and experience."
2021 Veta Alexander Scholarship winner Sam Buegler of Owatonna will also be honored Friday.
Enter your number to get our free mobile app
Adorable 802 sqft Faribault Home for Sale Right on Lake Mazaska
This adorable tiny home for sale in Faribault, Minnesota sits right on Lake Mazaska. It has amazing views and is only 802 sqft.
When You Are Having a Bad Day, Just Read These
Life isn't always perfect and we all are going to have bad days. On those days when you could use some cheering up, just look through these quotes that were found on some Hall's cough drops. They helped bring a smile to my face when I needed one and I'm sure there is one in the list that will do the same for you.
10 Things Minnesotans Have to Have While Garage Sale Hopping
It's garage sale season in Minnesota! While everyone is really excited to get out there and find great deals, there are a few things we need to remember to bring with us while garage sale hopping.
10 Local Attractions that are Still Loved in Rochester
Rochester, Minnesota has many different attractions ranging from historical to outdoorsy. But many attractions, even though they've been around for a while, are still loved in Rochester.