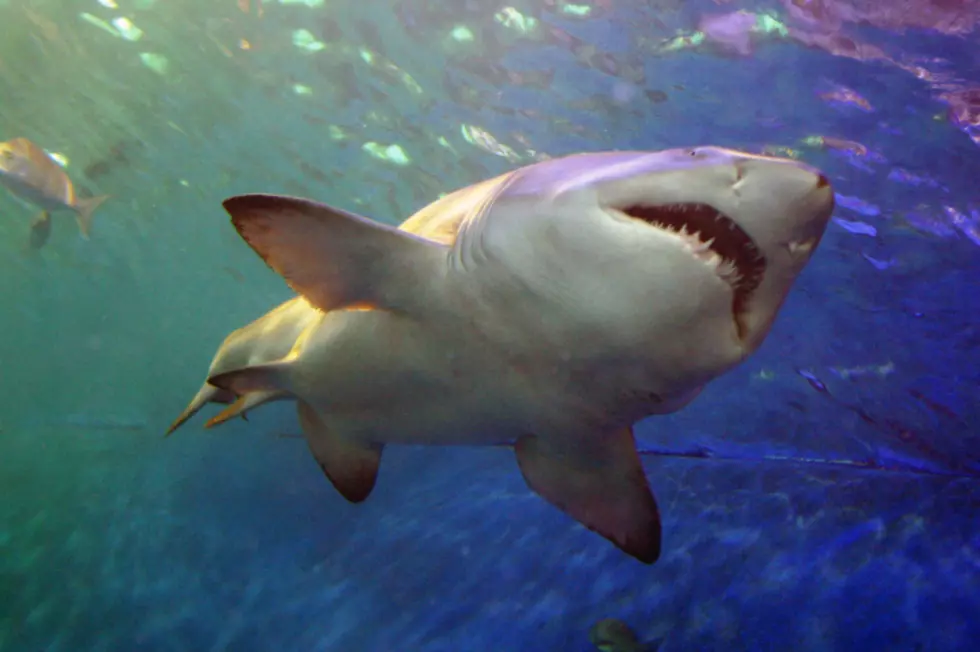 It's Shark Week in Owatonna
Ingram Publishing
It's Shark Week in Owatonna. However, there's no reason to be concerned about getting into the water at Lake Kohlmier. A menacing dorsal fin will not greet you along the lazy river at River Springs Water Park, either. But the Sharks are coming. The Stewartville-Racine Sharks baseball team, that is.
Friday night July 16 the Owatonna Aces host the Sharks at Fuller Field at Dartt's Park. The Aces are holding Ladies' Night at 7:30 pm. Owatonna's schedule shows a home makeup game against the Rochester Roadrunners Sunday, July 18 at 5 pm. No word on a Willie E Coyote appearance.
Owatonna American Legion baseball plays a pair of road games this week with playoffs starting next week. Thursday, July 15 Post 77 is at Faribault's Bell Field for a 7 pm game. Friday, July 16 Owatonna travels to Winona State University for a 7 pm start. District playoffs begin Monday, July 19.
Owatonna dropped a 6-2 decision at Stewartville on Monday, but had a stellar pitching effort last Friday. Caleb Veriede tossed a no-hitter at Kasson.
Owatonna VFW baseball takes a five-game winning streak into the playoffs, which start Saturday, July 17 at Fuller Field at Dartt's Park at 10 am. Post 3723 had their own standout pitching performance with a one-hitter by Chris Homuth on July 9.
Fun with Nicknames
Minnesota amateur baseball teams have some clever nicknames. This is just a small sample size.
East Bethel Bandits
Perham Pirates
Union Hill Bulldogs
Buckman Billgoats
Frazee-Vergas Loons
Enter your number to get our free mobile app
134-Year-Old Stewartville Home Has a Secret Room
When you read the description for this 134-year-old Stewartville home for sale, you don't see anything about a secret room...so that's why I called it a 'secret room'...no one would suspect it is there, not one would know to go looking for it, but boom! There it is.
5 Ways to Cool Off During MN Heat Wave