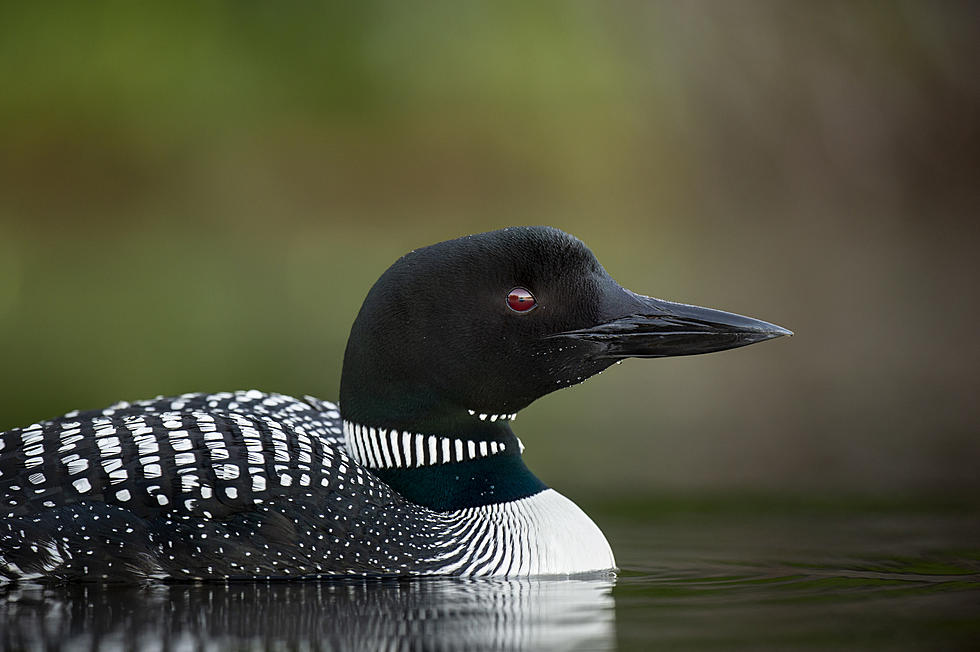 Is Minnesota's State Bird An Up-And-Coming Pop Star? Loon Sounds Keep Showing Up In Songs
ps50ace
Have you noticed this too? Minnesota's state bird, the loon, keeps popping up in pop songs. There are some really random sound effects musicians sample and drop into songs. While I wouldn't say a loon call is as weird as some other sounds I've heard sampled in songs, it seems kind of random for a Minnesota symbol to get worked into songs.
I first noticed all of this back in 2017, when Calvin Harris dropped his album "Funk Wav Bounces Vol. 1", which was a really fun summertime-sounding set of songs collaborating with massive names in the music world. One of the songs, "Prayers Up", with Travis Scott and A-Trak had a couple loon sound appearances (heard below). I appreciated the novelty, but didn't think much of it at the time.
You can hear the first loon sample at the :10 mark, but it is elsewhere in the song too.
A year or so later, I was listening to Nicki Minaj's 2014 song 'Anaconda' and caught yet another loon call. After brushing off the novelty in the Calvin Harris song, the whole curiosity into this percolated back up briefly, but I kind of wrote it off as coincidence.
You can hear the loon sample at the 3:32 mark in this song. Just a heads up, you may not want to crank the speakers at work or around kids for this one. There are some, uh, NSFW lyrics if you forgot or haven't heard the song before.
After some intrigue around the sound usage in a second song, I didn't do a whole lot of deep research, and eventually moved on. Until today.
Doja Cat dropped her latest album, titled "Planet Her", today (June 25, 2021). As I often do while I am working, I set up a playlist of all of the new releases and let them roll as I work through my day on Fridays. Three songs into Doja Cat's album, BAM! Loon call. Then I remembered about the other songs I had heard with the loon calls and started thinking about the whole subject again.
The third song ended, and into the fourth song. BAM again! Another loon call. Doja Cat's 14-track album has four songs with loon calls sampled in the music. FOUR!
The songs in question are "Payday" with Young Thug, "Get Into It (Yuh)", "I Don't Do Drugs" with Ariana Grande, and "Options" with JID.
This derailed my morning, and I did a total deep-dive on where this was coming from. Is it some kind of auditory signature or "producer tag" of a song producer? You know, like DJ Khaled's "another one" or MMG's "Maybach Music" mixed into songs as a kind of branding. While I couldn't find any connection between the Calvin Harris and Nicki Minaj songs, there is a common thread with the Doja Cat tracks.
The producer of all four of the Doja Cat songs is a guy by the name of Y2K. The Arizona-born producer and songwriter not only worked the loon call into 4 of Doja Cat's songs, but seems to have an affinity for sliding it into other music he's produced as well. Bingo.
A couple of examples where he did this include his remix of Sam Smith's song "To Die For" a song he did with JoJo called "Damage is Done", and a collaboration with blackbear, The Kid Laroi, and Bankrol Hayden called "Go Dumb", where you can hear the loon call at 32 seconds.
Y2K actually responded to a tweet, asking about his producer tag in 2020. Someone asked what the sound was in his songs, and he responded "it's a loon". Someone else commented, saying "that tag makes everything 10X harder", which I won't disagree with as a Minnesotan.
So, while the trend doesn't seem to trace back to the Nicki Minaj and Calvin Harris songs, Y2K seems to have adopted it has his signature. I can't find any ties between Y2K and any northern states or Canada, where loons are most often associated with. Loons do winter in southern states, though. Maybe he has some connection somewhere. Maybe he just likes the sound.
Then I stumbled onto a piece from Pitchfork that takes things back over 30 years. It turns out the first example they could find of a loon call showing up was in 1989. Italian house music group Sueño Latino extensively sampled loon calls in a "paradise mix" of a song they named after themselves. The paradise version used a loon call, according to Pitchfork, because the group thought the bird sounded tropical. Well, it might not be tropical, but I would call the loon's summer home paradise nonetheless.
Another song a house/techno band in 1989 also extensively sampled loon calls. The English group 808 State used a loon call through their song "Pacific State" in a similar fashion to their European counterparts discussed above.
The trend has apparently been pretty prevalent in the underground scene over the years since, but seems to have come to the mainstream with Nicki Minaj and Calvin Harris in the mid 2010s and now Y2K has apparently made it his signature on most of his music.
So, in the last decade, Minnesota's state bird as scored a growing number appearances with major artists. Not too shabby!
12 Things Minnesotans Do That Seem Weird To Everyone Else
10 Pick-Up Lines You Can Use To Impress A Minnesotan