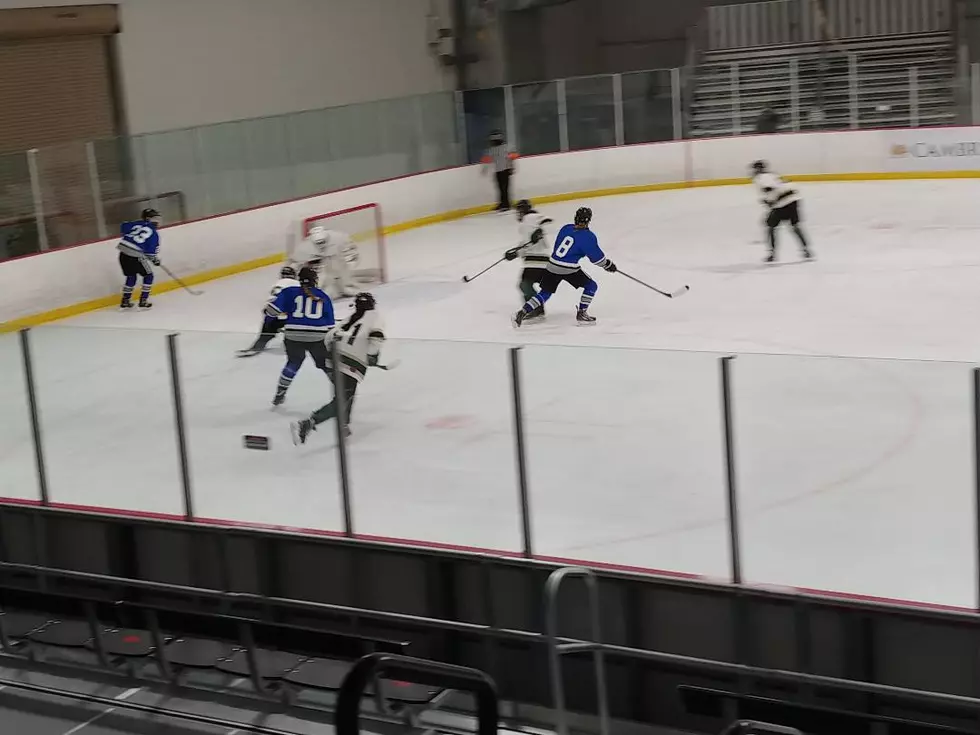 Husky Hockey: New Line Nets Early Success
Roy Koenig/TSM
A sophomore and two freshmen step onto the ice. They start scoring many goals. It could be the advent of something special. Owatonna girls hockey coach Tony Cloud may have struck gold. Sophomore Ezra Oien has teamed up with ninth-graders Samantha Bogen and Molly Achterkirch to score seven goals over the last two games.
On Saturday's AM 1390 KRFO Coaches Show, Cloud said, in reference to Tuesday's 5-1 win over Albert Lea, "I thought our second line with Ezra, Sammy, and Molly played really, really well in the game as well. And it was nice to see that that new line combination kind of worked out right away."
The three had three goals in the win over the Tigers and netted four in Saturday's 6-1 win over Rochester Mayo at Graham Arena. The Huskies improved to 9-1 overall and 7-1 in the Big Nine standings. The Huskies play Century/John Marshall for the third time on Tuesday, February 23 at the Rec Center and host Mankato East Thursday, February 25.
The Owatonna boys lost 5-0 at No. 12 Minnetonka Saturday. The Skippers scored a pair of power play goals and added a shorty, while outshooting the Huskies 46-7. The Huskies play at Mankato East Thursday, February 25 in a Kat Kountry 105 FM broadcast.
OHS wrestling split their matches on Saturday, losing 36-32 to host New Prague and topping Scott West 39-21. Owatonna hosts a meet Thursday on AM 1390 KRFO, also now simulcasting at 94.7FM.
Huskies gymnastics celebrated their seniors and parents on Saturday, while outscoring Northfield 140.575-137.025. Owatonna's Lindsay Bangs won one event. The Raiders Adison Dack won the others, including the all-around.
Enter your number to get our free mobile app
Forget about the meteorologists or the jet stream, just see how these animals predict the weather.
KEEP READING: 10 Animals in Minnesota That Can Predict the Weather