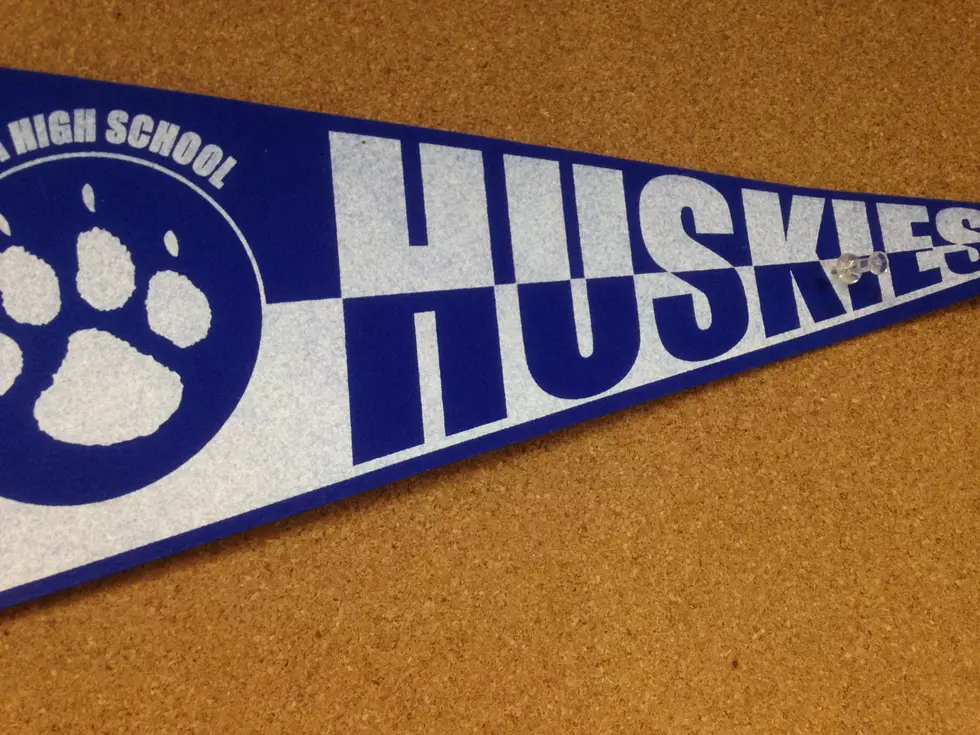 Huskies Gain Wins from Course, Court, Pitch and Pool
Roy Koenig/Townsquare Media
All six Owatonna High School varsity sports were in action Thursday. And for the most part, wins came pouring in from all sides. Girls tennis stayed unbeaten on the season with a big match coming up Friday. The cross country teams dominated a run in Austin. The swim and dive team won their virtual match-up. The soccer squads split their matches with Mankato East.
Enter your number to get our free mobile app
OHS girls tennis improved to 4-0 on the season with a 7-0 sweep at Faribault. Singles wins came from Olivia Herzog (6-0, 6-1), Megan Johnson (6-1, 6-0), Alex Huemoeller (6-0, 6-3), and Olivia McDermott (6-1, 6-0). In doubles the winners were Caitlynne Bussert/Cora Barrett (6-1, 6-3), Lauren Thamert/Klara Blacker (6-1, 6-2), and Alivia Schuster/Emma Herzog (6-2, 6-0).
The Huskies face a tough test Friday, September 11 with a match at Rochester Century at 4:15 pm. It is the fifth attempt to play the match which has been postponed by various forms of weather four times. The junior varsity teams will play at 5:15 pm at Mayo High School.
Huskies cross country topped Austin and Red Wing in a make up meet Thursday run at the Mower County Fairgrounds. The girls took five of the top seven spots with Carsyn Brady (1st), Zinash Valen (3rd), Jaci Burtis (5th), Kaitlin Bruessel (6th), and Anna Cox (7th). The boys had five of the top six with Preston Meier (1st), Brayden Williams (2nd), Trevor Hiatt (4th), Connor Ginskey (5th), and Jack Meiners (6th). The Huskies run at home Thursday, September 17.
The Owatonna girls swim and dive team topped Albert Lea 95-89 in a virtual meet.
OHS boys soccer blanked Mankato East 3-0. The Huskies go to defending Big Nine champ Austin Saturday at 1 pm with radio coverage on AM 1390 KRFO. The Packers are ranked third in class A. The Owatonna girls lost 6-1 at Mankato East Thursday and will host Austin Saturday at 1 pm at the Lincoln Soccer Complex.
KEEP READING: Things You Never Do in Minnesota
NOSTALGIC: 8 Field Trips That all Southern Minnesota Kids Went on