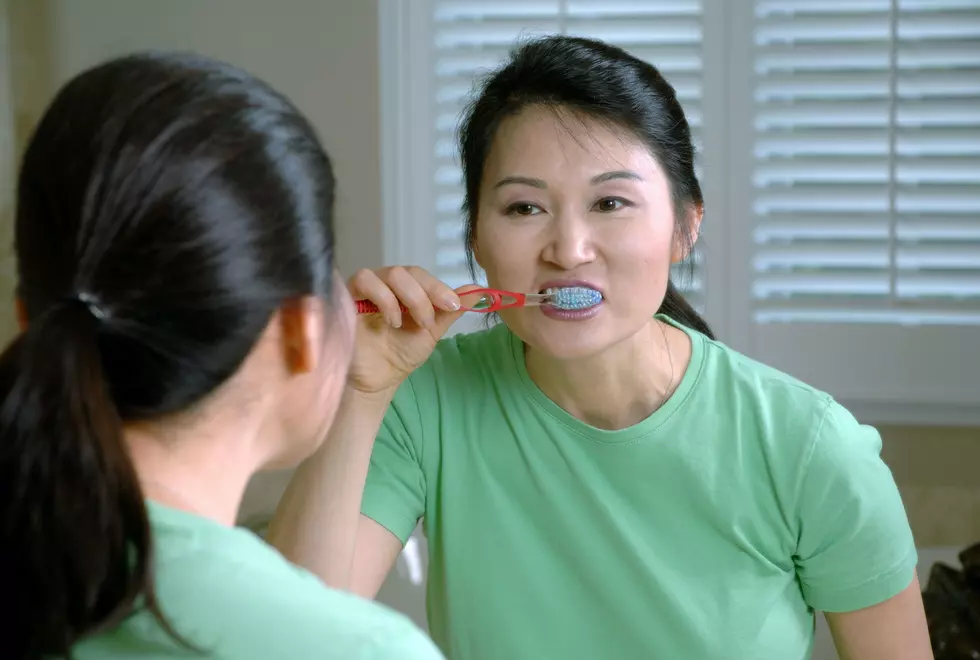 How to Fix Your Bad 'MASK' Breath
Photo by National Cancer Institute on Unsplash.com
DIDN'T KNOW YOU HAD BAD BREATH? SURPRISE
We are all wearing masks, and one of the side effects of doing that is, well; breathing and smelling your own breath.  I put my mask on one day and went to the store. My first thought was; I hate the way these masks smell.
My next thought was; Surely that's not my breath! I've already brushed my teeth this morning and would think that it wouldn't smell like THAT.
Enter your number to get our free mobile app
Now more than ever, if you realize you have bad breath; occasionally, or maybe more often than you realized, it can be a horrifying thought. You know how much you can't stand it when you're standing to someone close with bad breath. How often do we tell strangers, that they need a piece of gum? They need to brush? What do you need to do?
Brush your teeth at least twice a day. It's super important to brush your teeth before you go to bed, so bacteria doesn't build up in your mouth overnight.
Floss your teeth everyday.
Brush or scrape your tongue
Rinse your mouth with black or green tea
Use a mouth rinse.
Visit the dentist.
Don't use tobacco products.
Stay hydrated
Eat a piece of sugarless candy or chew sugarless gum
Munch on carrots, celery or apples
STILL HAVE BAD BREATH? COULD IT BE A MEDICAL CONDITION
If you are super paranoid about having bad breath, and do everything you can everyday to make sure you don't have it, there might be something else going on. Could you possibly have a medical condition that is causing your bad breath?
Skipping meals can cause bad breath, because it reduces the amount of Saliva your mouth produces; which is what helps keep bad breath at bay. Infections, diabetes,kidney failure or liver problems can also be a cause of bad breath. See your doctor to determine if this might be the cause of bad breath.
THANKFUL FOR THE MASK EDUCATION
If there is one thing I'm thankful for throughout this pandemic, it's that we can all realize for ourselves if we have bad breath; and take measures to correcting it before we are scaring away our friends and family.
PHOTOS: Family Brings Ranch Animals to Visit Residents of Assisted Living Center