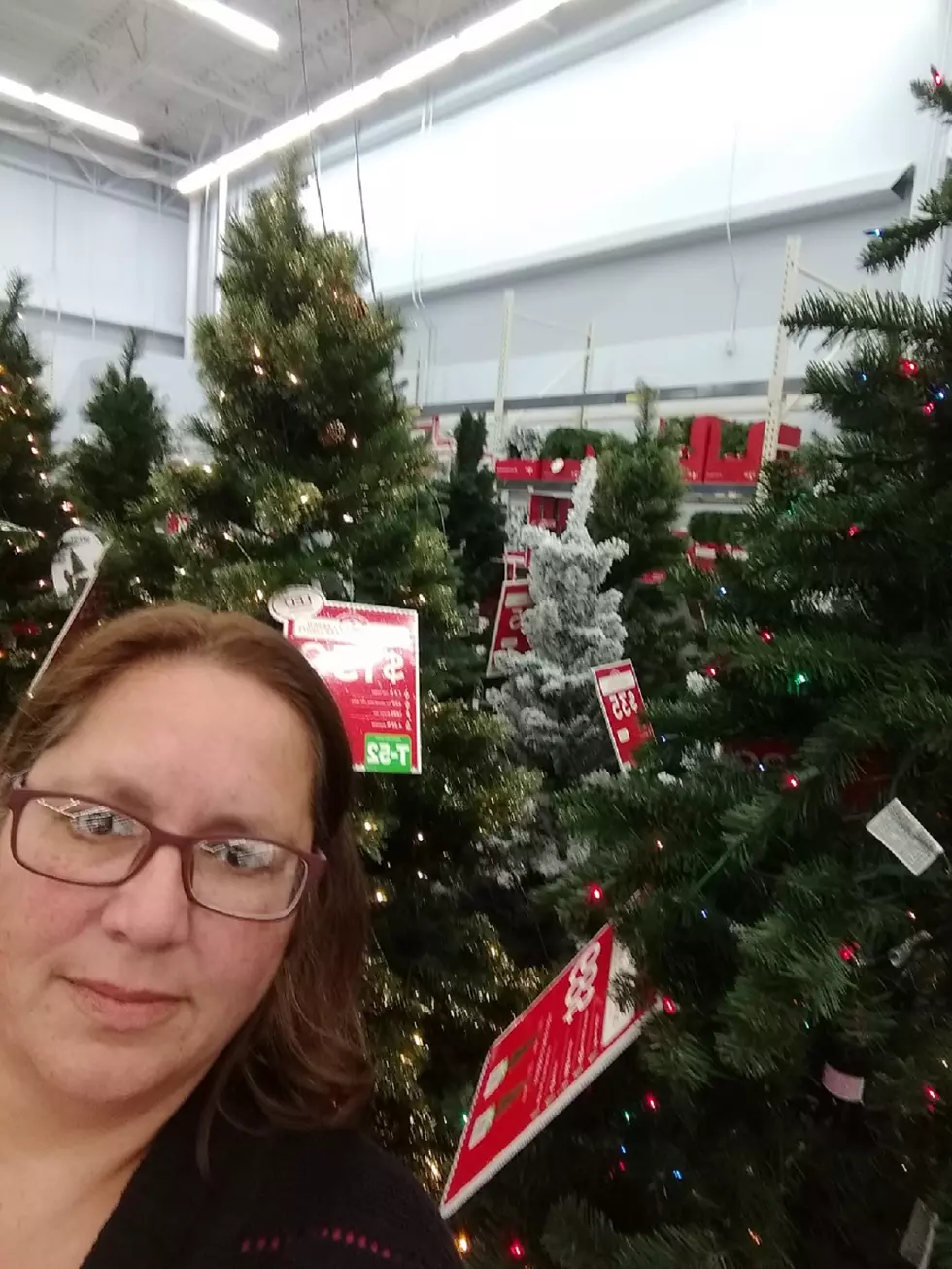 How Early is Too Early for Christmas Merchandise? Spotted on display in September
Christmas Tree Display in September Melissa Hall/Townsquare Media
We are headed into the holiday season, Halloween is at the end of the month, then Thanksgiving, Christmas, and New Year's. Let us not forget Kwanzaa and Hanukkah, and any other holiday that I may be forgetting. The next 3 months will be filled with joy, merriment, lots of food, and friends and family. I am all for celebrating, and love this time of year.
I decorate my house for Fall, and then the day after Thanksgiving, I get out my Christmas stuff, which is on display throughout the first week of January. I do enjoy how the decorations really bring the Season into my home.
That being said, I am just a little perturbed, I was out shopping with a friend on Sunday, September 30th. Now, pay attention because the date is important to the story here. So, we are shopping at a few stores, bought various fall related items, including new candles, for Fall, and Fall related clothing. We made our last stop, and much to my surprise, Christmas trees were already on display. In September! Like I said the date is important.
I shared my picture on my personal Facebook page, and got a few responses, including the following from one of my friends; "I have worked in big box retail. I know that the Christmas merchandise comes in Septemberand that they have VERY little storage room in the back to store it." Pretty much most people that responded think that September is a tad early for Christmas decorations. Now,if you have a specialty store, you get a pass on this and any other seasonal display.
I was at another retailer last night, only Halloween decorations and costumes are out, but, I expect that will change by the middle of the month. Also heard rumor that another retailer will be putting out their Christmas displays at the end of this week. It's only the beginning of October now.
Thanksgiving is my favorite holiday, and I love all of the decor that is available; the Fall decor. It makes me sad that we almost pass over Thanksgiving and go right from back-to-school to Christmas with only a pit stop at Halloween.
Happy HalloThanksMas! And don't worry, I will still be shopping, might even check out the Christmas displays, since they are already out.