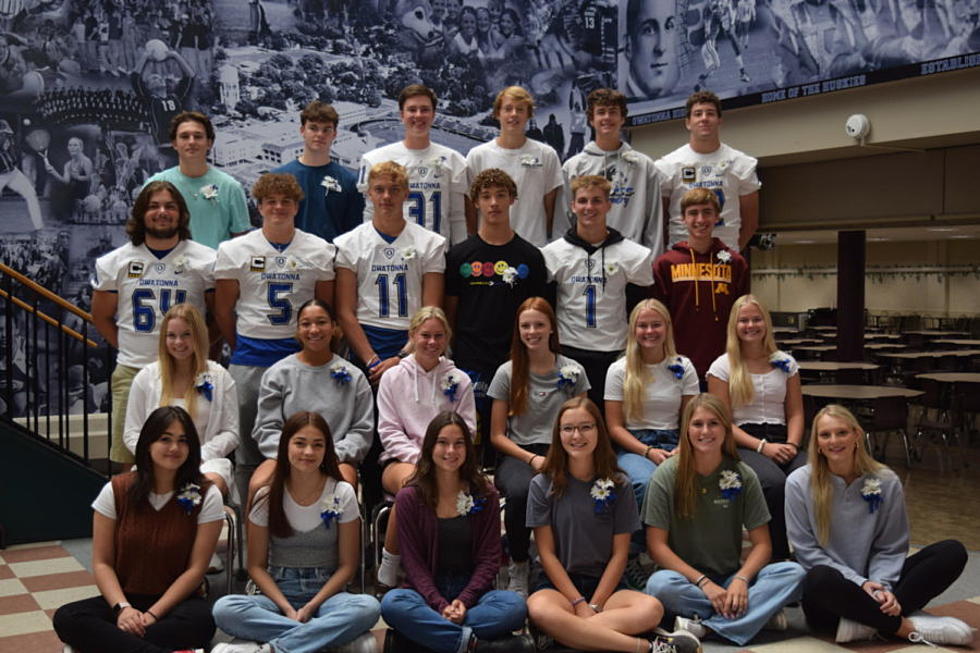 Homecoming is 'Game On' for Owatonna
OHS Magnet
Homecoming in 2021 is shaping up to be what we have come to expect for the annual high school ritual. Numerous schools have announced their homecoming courts recently, including Owatonna High School on Friday, September 17. The top five candidates for queen and king will be revealed on Friday, September 24. A homecoming pep fest is set for Friday, October 1. Activities are scheduled for October 4 - 9.
Events during the week (October 4-9) include sand volleyball, a movie, float building, the parade on Friday, October 8 and a dance on Saturday, October 9. The football team will host Rochester John Marshall Friday, October 8.
Keep up with homecoming notes and other school news through the Owatonna High School Magnet website.
Top 12 candidates for homecoming queen at OHS:
Julia Christenson
Jenna Dallenbach
Hillary Haarstad
Olivia Herzog
Ava Hess
Justice Holmes
Janessa Moore
Lexi Nelson
Lydia Nelson
Daniela Ortiz
Lainie Rahn
Ava Wolfe
Top 12 king candidates at OHS:
Grant Achterkirch
Taylor Bogen
Ty Creger
Connor Ginskey
Jackson Hemann
Lucas Jensen
Eli Knutson
Preston Meier
Dylan Meiners
Eli Spurgeon
Lane Wagner
Nick Williams
For a little throwback, take a look at what homecoming consisted of in 2020. Keep scrolling, scrolling, scrolling to find some random pictures of in-person homecoming parades...
Owatonna Homecoming: Cruise Main
Enter your number to get our free mobile app