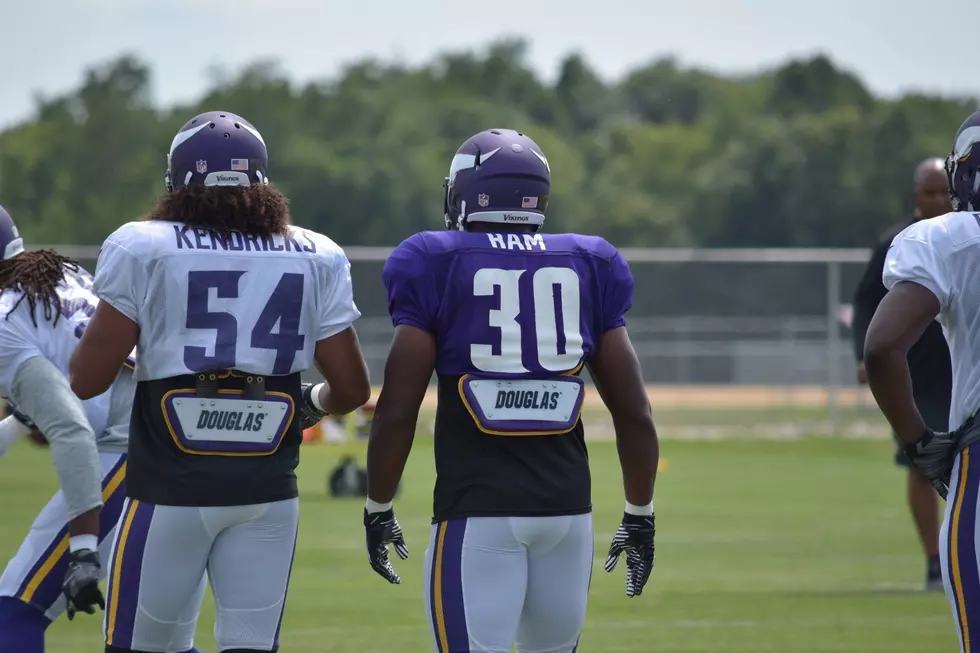 Here's How They Should Finish Out Each Sports Season
Eric Kendricks, CJ Ham Photo by Josh Koop - TSM Duluth
With all the sports getting back into the swing of things and talking about shortened seasons. I have two ideas to safely finish out the seasons.
Both ideas involve playing video games, wait, do go yet, they are interesting ideas.
Idea 1-Put in the latest stats of all the players and let the gameplay out the season. This way there is a crowd, you can hire an announcer to make play by play calls so this way you can watch it just like a game. There can be interviews on zoom with the winning team and players. you can even have an instant replay to show all the great plays again.
TNT, ESPN, the NBA, NFL, NHL, MLB, and MLS Networks could still have their shows and analyze the games and players just like the season. Everything looks the same.
Idea 2-This is the best idea but still involves the video game. This idea has all the players play remotely, maybe a couple of them have a mic on so they can talk and we can have the sounds of the game just like on tv. Again the sound of the crowd can be used, interviews can be done, and instant replays can be shown for highlights.
The interviews will still be the same. **Pretend interview, LeBron, you really came on at the end of the game and your shooting got better, what happened? (LeBron) Well, I felt better and I had a sandwich made and so I could concentrate much better. Plus my son showed me how to use the controller better.
No injuries, more access to the stars of the game, there will be a crowd there, people can watch at home, so there are no COVID-19 dangers. Maybe they let the fans actually play in the game. You order local food in order to help local businesses.
The only bad part of this, no ticket sales, and people at the venues aren't working. I have to find a way to solve that.
Enter your number to get our free mobile app
15 Professional Athletes From Minnesota