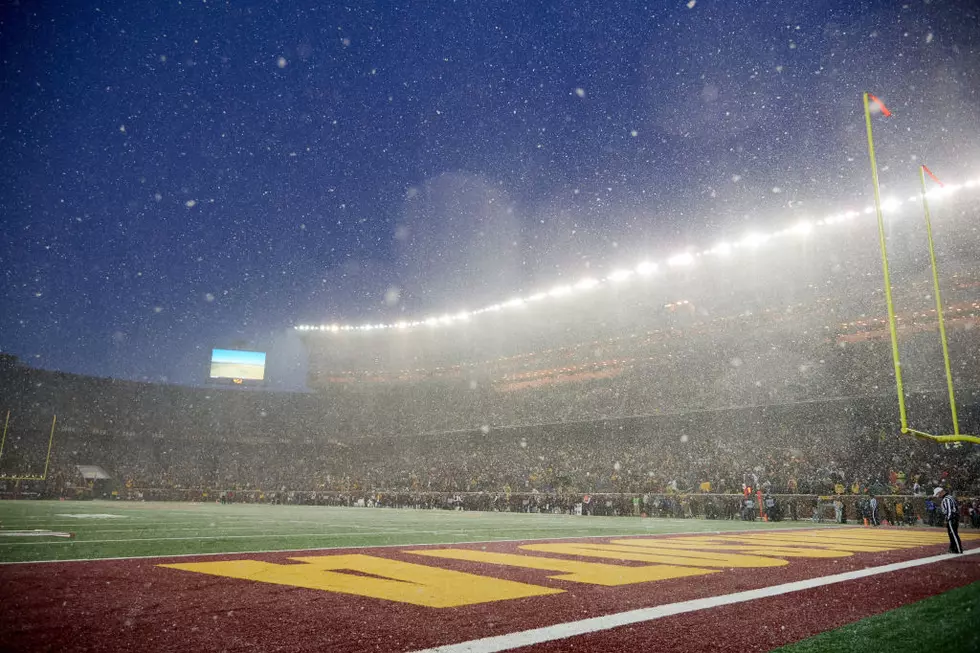 Gophers Open Up 2020 Season In A Primetime Top-25 Showdown
Getty Images
Its Minnesota and Michigan in primetime for the Little Brown Jug in primetime.
Enter your number to get our free mobile app
The Big Ten Conference made the announcement Monday morning that the No. 24 ranked Minnesota Golden Gophers would take on the No. 19 ranked Michigan Wolverines in primetime to kickoff the 2020 Big Ten Season.
According to a release from Gopher Athletics, the announcement comes with the game being broadcasted on Saturday, Oct. 24th at 6:30 p.m. The game will be broadcasted in front of a national television audience on ABC, and can also be heard on Newstalk 1340 KROC-AM and 96.9 FM and FUN 104.3.
The Gophers and Wolverines will play for the Little Brown Jug, which is the oldest trophy in all of college football, getting its start in 1892. This will be the 104th meeting between Michigan and Minnesota. The Wolverines hold the series lead going 75-25-3.
According to the release, if both the Gophers and Wolverines stay ranked in the Top 25 when the game kicks off on October 24th, it will be the first time that an AP Poll ranked-Minnesota team will open the season against another ranked opponent.
The release also indicated that the Minnesota Golden Gophers would play three Friday night games, one on the road and two at home in 2020. Minnesota's first road game of the season will now take place on Friday, Oct. 30 at Maryland. Minnesota will also host Iowa on Friday, Nov. 13, and Purdue on Friday, Nov. 20.
The Gophers are 8-3 in night games under Fleck and have won their last six night games.
SAY WHAT? 15 Minnesota Town Names That Are Hard to Pronounce