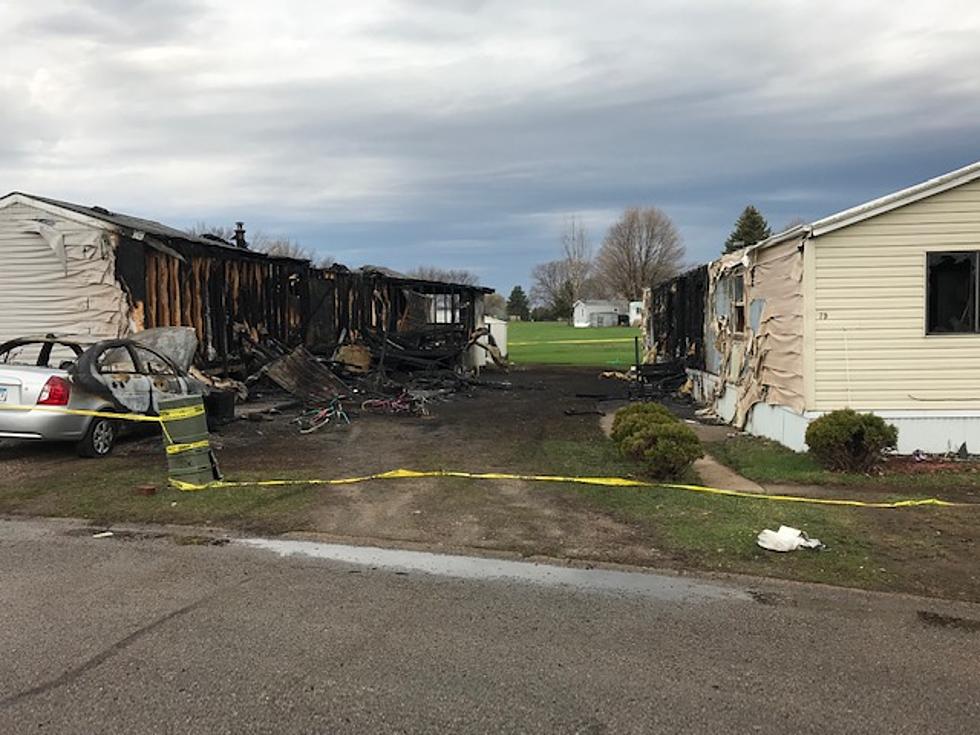 GoFundMe Set Up for Family Affected by Gas Grill Fire in Faribault
Photo Provided by Faribault Fire Department
Earlier this week, on Sunday, there was a fire started by a gas grill in a Faribault mobile home park. There were two homes affected by the fire and there has been a GoFundMe set up for one of those families.
Jasmin Munzo set up the GoFundMe for her aunt and her aunt's family saying "if anyone knows my family you know we'd never ask for anything, but at the moment we're all still shocked & feeling quite a bit hopeless."
The fire was caused by a gas grill. Our Gordy Kosfeld writes that "somehow during grilling, the 20-pound liquid petroleum (LP) cylinder fell off its holder and the hose broke."
Jasmin says that her family lost everything and that "any donation or even a prayer for [her] family helps out."
You can find the GoFundMe HERE.
Hang out with Carly Ross on The Mighty 920 KDHL weekdays 1-5pm!