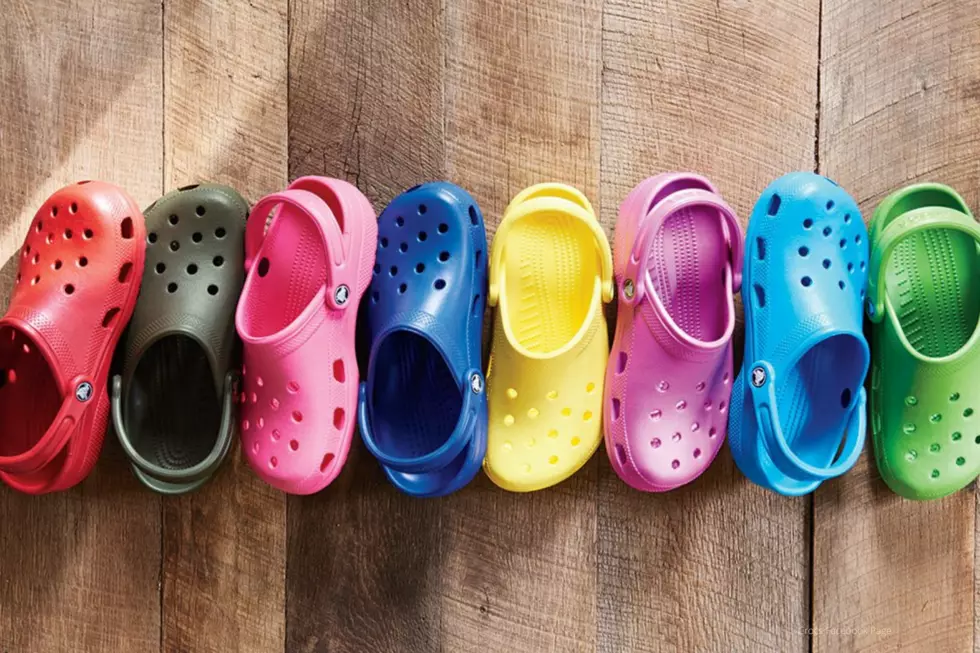 FREE Crocs for Healthcare Workers on the Frontlines During Covid-19
Crocs Facebook Page
So many local companies are stepping up to help this community during the coronavirus pandemic and now we are seeing big companies joining in with freebies for those on the frontlines.  Starbucks had the news about free coffee and now Crocs shared the news that they are giving away 10,000 of pairs of shoes a day to those on the frontlines.
"We're sharing a free pair for healthcare.  Our goal has always been to keep people comfortable in their own shoes and now, in the face of adversity, there are certain individuals who need that feeling more than ever. Crocs is donating a free pair of shoes (with free shipping) to healthcare workers on the frontlines of COVID-19.  If you're a healthcare professional in need of our easy-to-clean, comfortable Crocs shoes, we've got you taken care of." - Crocs Facebook Page
If you'd like a free pair of crocs and work in healthcare, visit www.crocs.com/freeforhealthcare.  Crocs is asking for your patience though due to the huge response to the free shoes.  Because of the high numbers of requests, Crocs shared the following info:
We are working extremely hard to donate 10,000 pairs of shoes a day to those working in healthcare, and we plan on doing this for as long as we can. Currently, we have more than 400,000 people in line. All we can do is ask for your patience and understanding as we keep plugging away. We invite you to check back tomorrow at 12 p.m. ET. It is our hope that we can get everyone a pair and do our part.