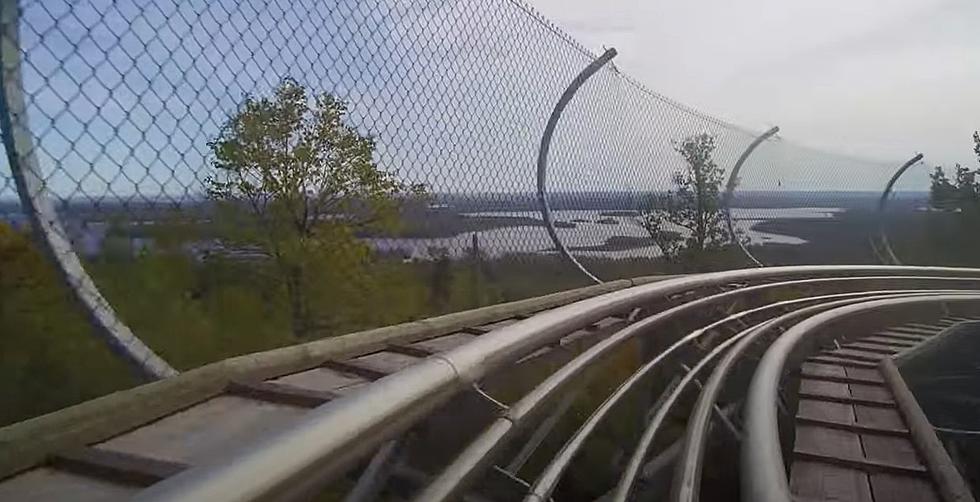 Fly To New Heights on This Terrific Alpine Roller Coaster Above Lake Superior
Youtube
WARNING: If you're scared of heights, this attraction may not be for you.
There's only one way you can get spectacular views of Lake Superior, St. Louis River, and Duluth at once. And that's by taking a thrilling ride on the Timber Twister at Spirit Mountain. 
This coaster races down a mountain at speeds as high as 26 mph (no worries, you can control your speed) and sits 3200-feet above the ground. 
During the experience, you'll race through trees and see amazing panoramas of the city. 
You can see in the video just how beautiful the scenery is, but you can also see how the coaster twists and turns...
As the Spirit Mountain website states:
"This truly hands-on experience is unlike any other in the region. This is not an alpine slide...but an alpine coaster."
Spirit Mountain also has a 90 second Timber Flyer Zip Ride and Scenic Chairlift Rides for those who like to live life on the safer side.
I've been to Duluth many, many times. Shockingly, I had never heard of this activity before. I'm not much of an adrenaline-seeker, but I would love to try this, mostly for the wonderful views.
Ticket prices range from $9 to $14, depending on when you visit and how many riders you have. Get more information here.
So, are you brave enough to zoom down a mountain? If the answer is yes, make sure you add this unique coaster to your next North Shore trip. Just get there before it gets too cold.
18 Annoying Things that People in the Midwest are Doing
You know those Post-it notes that you used to put up on your mirrors or around your house to remind you of different things. Well, some people in Minnesota, Iowa, and Wisconsin could use a whole pile of those to put up all over their world because they need some refreshers on a few basic things. Most are about driving but there are a few other moments in life that you'll realize annoy you too.