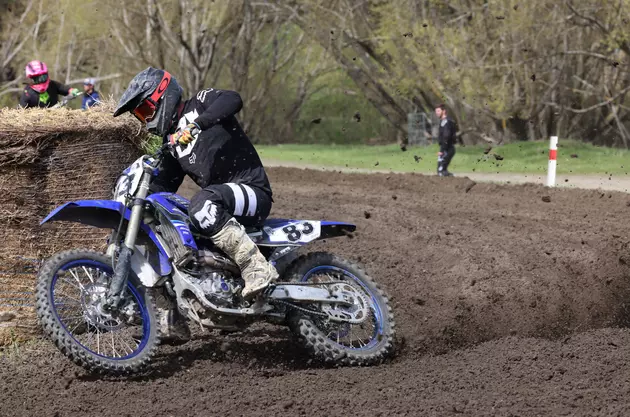 Flat Track Motorcycle Racing Is Coming Back To Faribault This Summer!
Getty Images
For the third year in a row, Faribault Harley Davidson and the Hofmeister family are bringing flat track motorcycle racing back to the Rice County Fairgrounds. The racing is scheduled to take place Saturday, June 25th, beginning at noon!
According to the Faribault Harley Davidson website and its Facebook Page:
This will be a family-friendly event, as professional racers from across the country battle it out on our 1/4 dirt track at the Rice County Fairgrounds, Faribault MN.
Races start at noon, with the main events at 4 pm.
*Rain Date is Sunday, June 26th*
We have camping available, food trucks and beverages by Joe's Sports Bar, Basilleos, and a dessert truck, nearby fishing and waterpark, and more!
According to the Facebook event, tickets to attend the races are going to be $20 at the gate, keep in mind that kids under 12 are going to get in for FREE! Tickets can be purchased in advance right at the Faribault Harley Davidson store or through the Faribault Harley Davidson website: 
www.FaribaultHD.com
.
If you aren't familiar with flat track racing, it's similar to what is described as Speedway racing but is quite different. Flat track motorcycles can have either two-stroke or four-stroke engines in amateur competition. Flat track bikes have front and rear suspension, and rear brakes. The brakes are what make it completely distinct from Speedway, as the brakes allow for a different cornering technique.
Minnesota has been home to some really popular and good flat track racers, such as Billy Hofmeister and Jillian Deschenes. The whole day should be a ton of fun, and well worth attending if you are looking for something to do around Faribault in 3 weeks!
The Ultimate 2022 Summer-Fun Guide For Southeast Minnesota
You and the family are sure to be searching for plenty of fun events that will get you outside and enjoying the Minnesota summer sun!
Below you will find The Ultimate 2022 Summer-Fun Guide for Southeast Minnesota! All of the biggest events that our area has to offer. If we missed one, let us know on
our app today!
Breathtaking Home on an Island in Minnesota Comes with a Hovercraft
If you've ever wanted to live on an island, you are in luck because there is a gorgeous home for sale in Minnesota that is smack dab in the middle of water. It even comes with a Hovercraft!
One Bald Eagle Island is currently listed
for $6,600,000 and features 5 bedrooms, 9 bathrooms, and over 9,700 square feet. According to the listing on Zillow.com, the home was completely rebuilt and is now a Smart home controlled by iPads and also comes fully furnished with RH furniture.
Some of the really cool features that you can see in the photos below are the racquetball court as well as the home theater that has one of the coolest star ceilings!