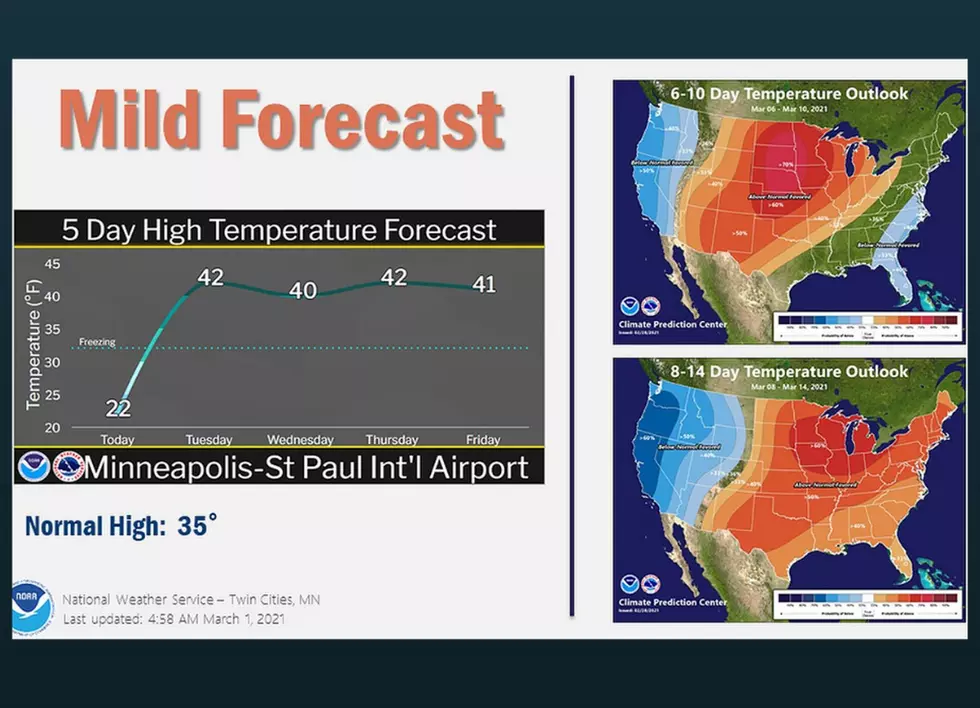 First Half Of March Looks to be Very Mild
National Weather Service
UNDATED -- One last cool day Monday before temperatures look to be above normal for the first half of March.
Conditions will be dry through the workweek.
Light snow overnight and temperatures in the teens will lead to slick roads Monday morning. Please allow extra time for travel and drive safely.
The Minnesota Twins' 2021 Offseason Adds