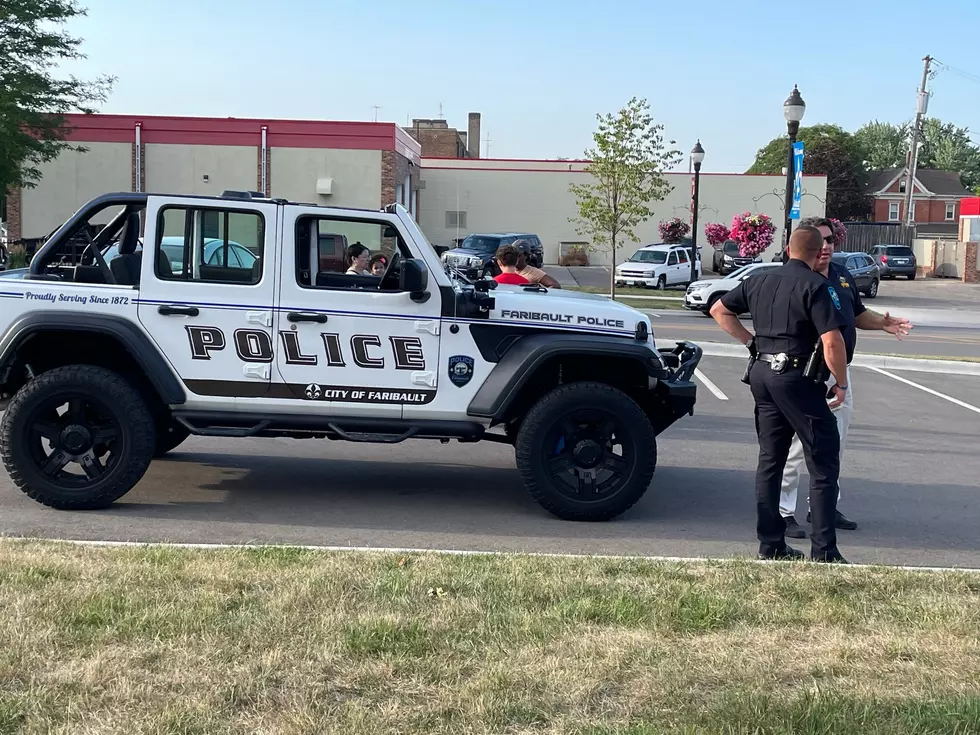 Faribault Pedestrian Accident Driver Identified
Faribault Police Jeep at Night to Unite event Buckham Library. Photo by Gordy Kosfeld
John Sherwin, Faribault Police Chief, updated KDHL with more information concerning a car vs pedestrian accident last evening in Faribault.
Sherwin identified the pedestrian as James Gerald Brandenburg, 59, of Faribault.  "He suffered significant trauma and was a priority patient.  North Ambulance transported him to the airport and he was airlifted by helicopter to St. Mary's Hospital in Rochester."
Sherwin says the driver of the vehicle was Nicole Huntsman, 50, of Owatonna.  She was driving a 2014 Ford Escape northbound on Lyndale Avenue.
Sherwin says the crash remains under investigation with witnesses telling officers, "they observed Brandenburg standing on the corner waiting to cross Lyndale Avenue from 4th Street NW when he suddenly ran westbound on 4th Street and was struck."
"Officers reported smelling the odor of alcohol on Brandenburg. so that may have been a factor," Sherwin said.
PHOTOS: Loretta Lynn, Through the Years
Scroll through the photos below to see highlights from Loretta Lynn's incredible life and career.