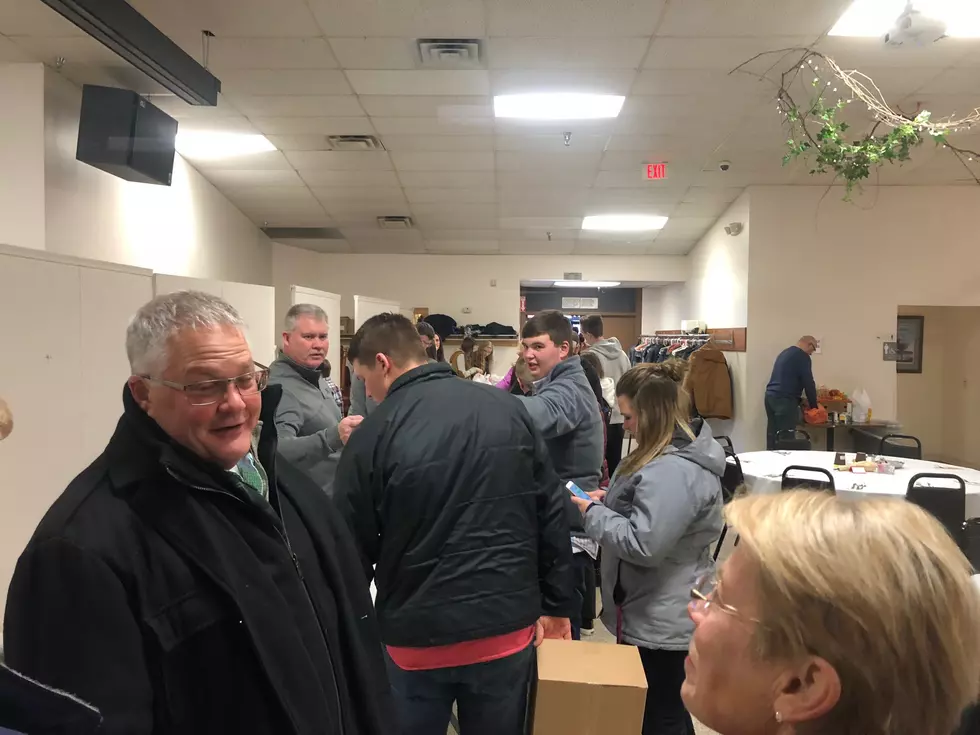 Faribault Community Thanksgiving Dinner Has COVID-19 Changes
Faribault Thanksgiving Meal Delivery Line. 2018 File Photo by Gordy Kosfeld
Julie Fox is Co-Chair of the Faribault Community Thanksgiving Dinner.  She stopped by our KDHL studio to give details about the changes they feel are necessary for a safe Thanksgiving event for the community.
Fos says the meal will be prepared as it has been for the last number of years at the Faribault American Legion.  In the past anybody who wanted to assist with meal preparation could simply show up and help.  That can't and won't happen this year.
Fox explained some families will be doing the preparation work.  They will be making 1,000 meals.  There will be no sandwiches this year.
Curbside pick up and Meal deliveries are planned but Fox said if community members request a thousand meals then there would be no curbside.
Home delivery volunteers will not line up as in past years and receive address slips of where to deliver meals and meals.
The Legion south side parking lot (between Depot Restaurant and Legion) will be where volunteers will come and have meals brought to them.
Fox says volunteers should not get out of their vehicles.  This will take place between 10:30 a.m. and Noon on Thanksgiving Day.
If meals are left over the curbside pick up is from Noon to 1:30 p.m.
The south side parking lot is where people will pull in off Ravine Street and have meals brought to them.  Again people should not get out of their vehicles.
So meal delivery and curbside pick up volunteers are needed.
Fox made it very clear this year there will be no reservations taken after the end of the day Monday, November 23, 2020.  Buckham West is the place to call to reserve your order.  The phone number is 332-7357.
Any questions you can contact through the Faribault Community Thanksgiving Dinner Facebook page.
Cash, checks payable to the Faribault Foundation and/or non-perishable food items are also welcome.
Audio from the Friday program on KDHL is below.
LOOK: Here are copycat recipes from 20 of the most popular fast food restaurants in America