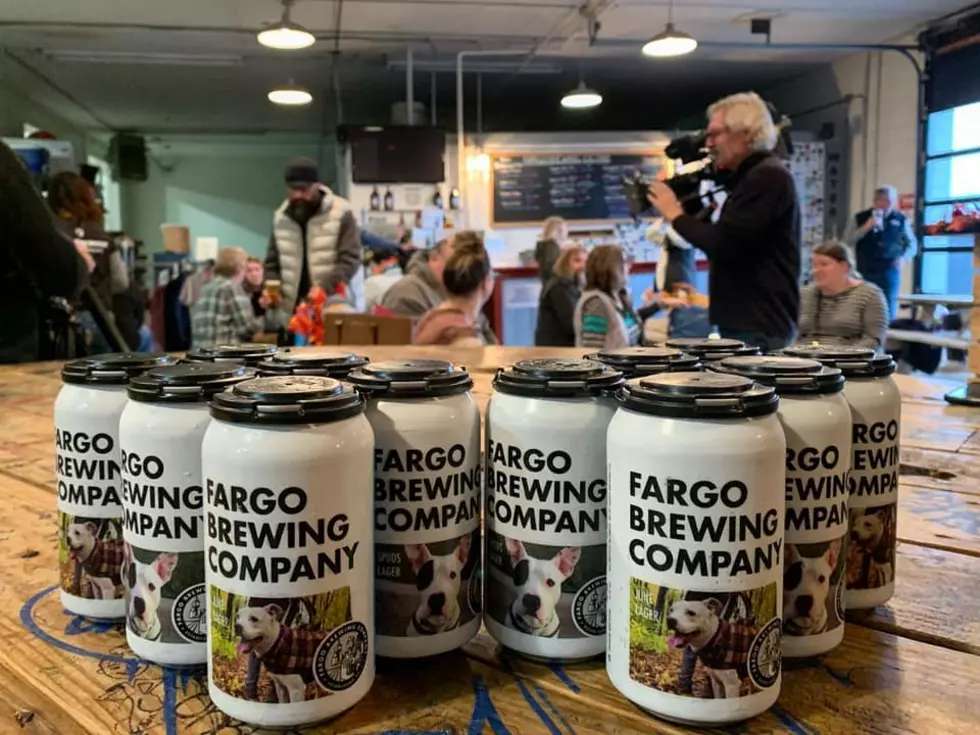 Fargo Brewing Company's "Pawesome" Cans
Fargo Brewing Co. via Facebook
Beer and Dogs what could be better? Well, how about a beer with a picture of a dog on it!
Fargo Brewing Co. teamed up with 4 Luv of Dog Rescue for a seriously awesome and unique cause. The North Dakota based brewery is putting local rescue dogs on their cans in hope they will get adopted! Not only do the cans show their adorable faces, but they feature their names and fun facts about the pooch!
You don't have to travel to Fargo to get these special cans, according to Bring Me the News, they can be found in Minnesota, South Dakota, and parts of western Wisconsin. The Fargo Brewing Co. can currently only feature 6 dogs but they hope to feature more in the near future.
Enter your number to get our free mobile app
Wake up with Jarred Becker every weekday morning from 6a-10a on AM 1390 KRFO
Connect with me on Social Media!
Twitter - @Jarred_Becker
Facebook - Jarred Becker